The General Store: Website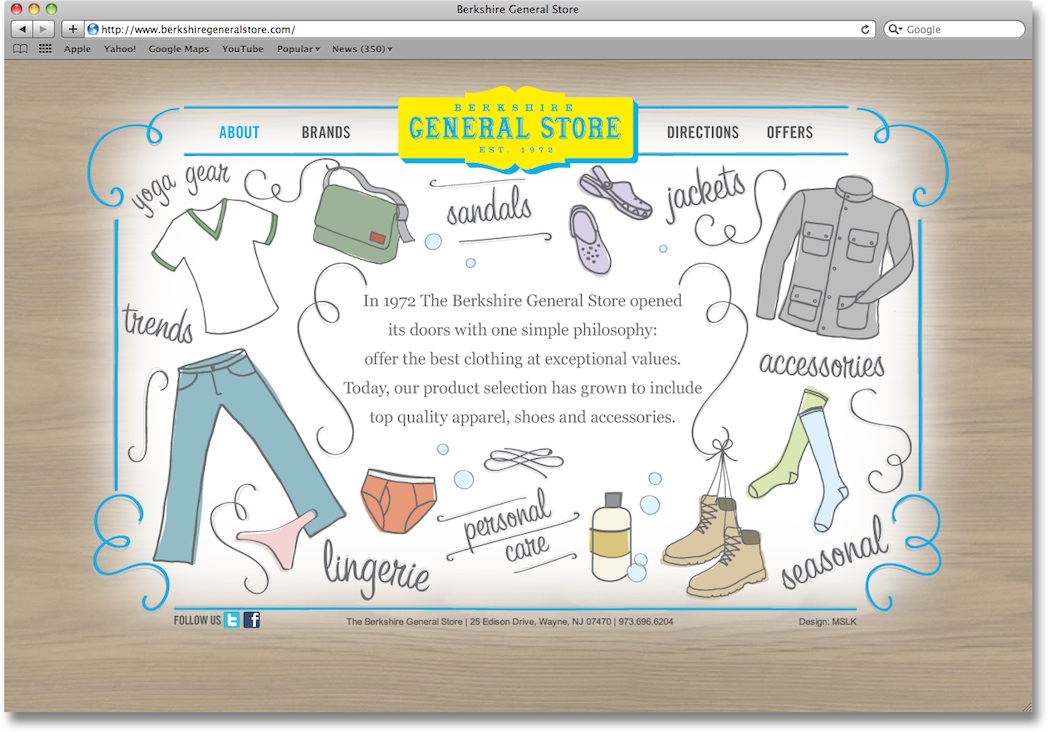 Challenges
After MSLK successfully branded The General Store in Nyack, NY with an exciting logo and poster campaign, the Berkshire Corporation wanted us to bring the excitement online. They wanted to take The General Store's forty years of heritage to the next level, creating an ideal brand experience online. This would entice larger brands to sell at the store.
Strategy
We deliberately chose to keep the site simple. We used categorical illustrations, rather than photos of specific products, to capture the mood of the store and encourage people to visit for up-to-date fashion trends. The site allows customers to easily join the email list to get coupons and special offers. It also offers links to Facebook and Twitter, allowing customers to capitalize on up-to-the-minute deals and enabling the company to build a local following.
Design
The illustrations we created for the Nyack  window displays became the basis of the new identity onilne. The site's visual design reflects the feeling of being inside an old-fashioned general store. White-washed wood, typography, bold colors and brushstrokes combine to create a look that is "vintage, yet modern" — a whimsical twist appealing to both men and women.
Success
The website reinvigorated an old and established store which now connects with a younger audience. It was a major step in building a consistent brand-story across two stores.  It has also been a great platform to improve the retail experience and sales, connecting to customers in new ways through email campaigns and social media.