Brilliant Idiots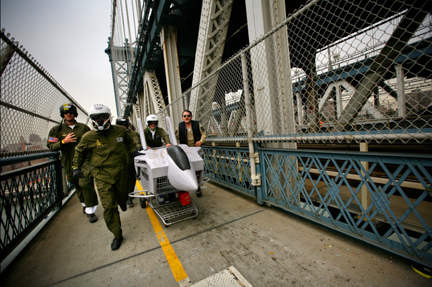 An update to an earlier post on the Idiotarod: our friend Corrina was on the team that won Best in Show! From the looks of it, Team Danger Zone rocked the competition in style. They mastered the Top Gun theme, outfitting their cart as a fighter jet complete with steam exhaust (the F14 Tomcart), entertaining the judges with a beach volleyball game, and engaging a crowd in an a capella version of "You've Lost That Lovin' Feeling."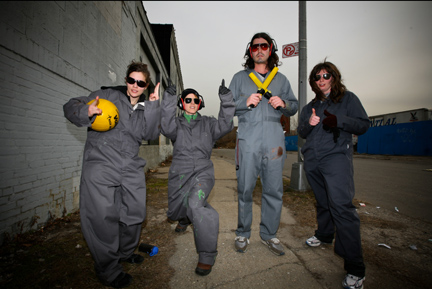 Corrina (on the right) was part of the flight crew assisting the magic.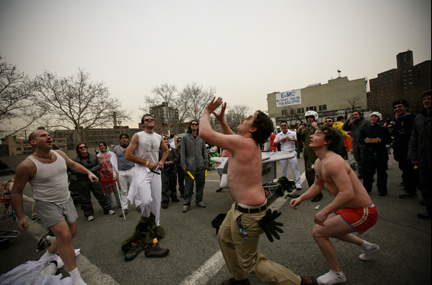 Here's a shot of the team "Playing with the Boys."
And here are the winners in celebration. Nice work, gentlemen. We salute you.
Check out their photos on Flickr and some videos on Gothamist.
Photos courtesy of Steph Goralnick.