EHS Alumni Art Show, May 8th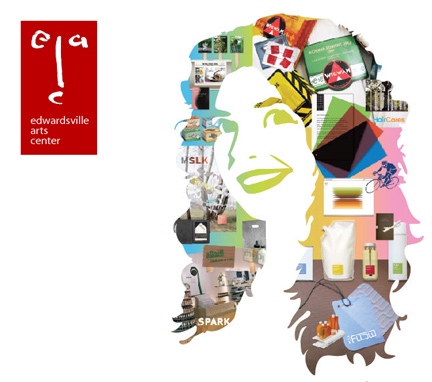 Who says you can't go home again? because I didn't get the memo. This week I'll be returning home to Edwardsville, Illinois, a commuter town outside of St. Louis, MO.
While home I'll be attending the opening of the EHS Alumni Art Show, a retrospective of 34 artists representing graduates from Edwardsville High School classes of 1942-2009. The show is being curated by Dennis DeToye, who was Chair of the Fine Arts Department at EHS from 1970-2003. The purpose of the show is to celebrate the opening of Edwardsville's new community art gallery and to showcase artists from the community who earning a living as practicing artists.
In short, I think I'll be representing 1 out of approximately 15,000 who made it this far. Attached is my self-portrait for the show.