An Identity Redesign?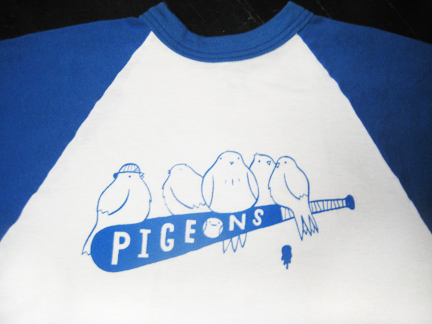 Heading into their 8th season, my softball team the Pigeons are still going strong. It was certainly a love of my hometown baseball team, the St. Louis Cardinals that inspired me to throw the name, The Pigeons into the ring eight years ago. It was certainly the Cardinals classic logo of the two birds perched upon a bat that inspired Aaron Meshon to illustrate our logo with five soft and cushy looking birds roosting together as if taking a nap.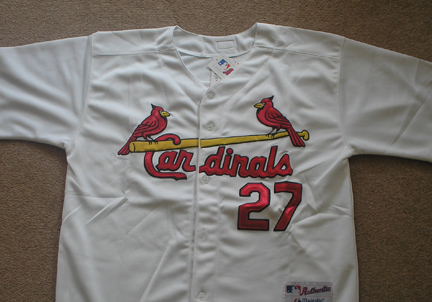 Last night we got to talking, maybe it's time to take our logo/jerseys to the next level? We like the scrappy cotton silkscreened jerseys, so fancy stitched jerseys are out, but maybe the birds need to be a little meaner? Perhaps one should have a patch over his eye, or a peg leg, or a mended wing? For sure one of them should have a cigarette hanging out of his mouth, since that's how our first baseman, Mike, can often be found. Maybe there should be more poo and the graphics should be larger overall?
What do you think? Can perfection be improved or are we falling into the traditional marketers trap, bored and hungry for change when nothing really needs fixing?