A Tragedy Worth Experiencing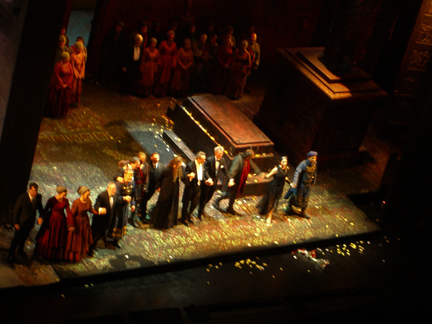 The holiday season is my favorite time for seeing an opera, a theater or a ballet. Last week, I bought tickets for Stephen Wadsworth's new production of Gluck's "Iphigénie de Tauride" at The Metropolitan Opera. While the opera itself was amazing, Lincoln Center stole the show. Lincoln Center has apparently been tormented for centuries for being one of New York's ugliest structures. I love it, though! First of all, I was truly impressed by the festive Christmas decoration at Lincoln Center. The huge Christmas tree looks awesome; I like the opulent silver-blue decoration!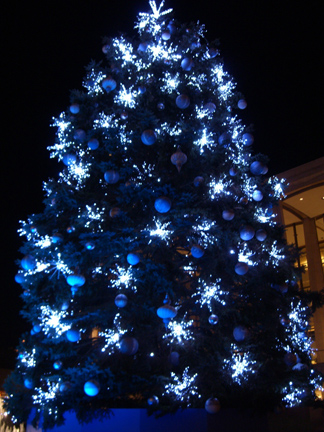 Being inside The Metropolitan Opera for the first time, I was amazed by its impressive size and décor. I love the lighting in particular. The lights look like oversized snowflakes.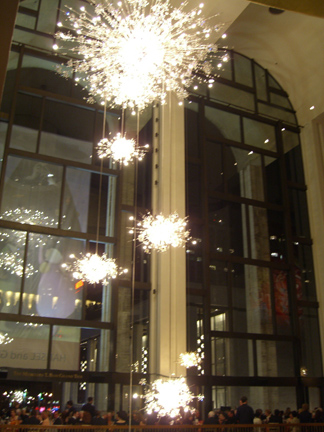 We bought tickets for the "balcony" which turned out to be box seats. The seats themselves were very cute and cozy, but didn't offer the best views of the stage. Next time I'll rent some binoculars. The opera itself was beautiful. I've been fascinated by Greek Mythology ever since. The story, based on Euripides's tragedy "Iphigenia in Tauris", focuses on two of the five children of Agamemnon, the siblings Iphigenie and Oreste (Plácido Domingo).By the way: the opera is sung in French, but the Met Titles (simultaneous translation in English, German and Spanish) on individual screens are incredibly helpful.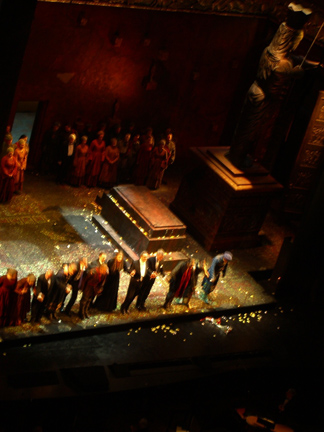 Besides the emotional music I also loved the stage design and beautiful coloring of the costumes. Enough raving… just go and see it!