Fabulous Reusable Shopping Bag Discovered at the New York International Gift Fair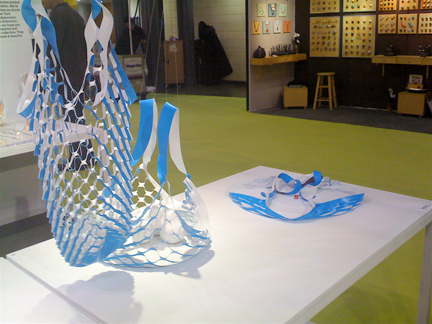 Certainly there were tons of green and eco-friendly items at the 2009 NYIGF, but one project stands apart as perfect blend of necessity, innovation, sustainability, and simplicity. The stretch bag by Artenica is an amazing alternative to disposable plastic shopping bags. Designed by the same people who created the delicately etched garland light, which has since inspired an entire generation of product designers on the possibilities with laser cutting, the stretch bag is also laser cut — out of discarded vinyl previously used for billboards.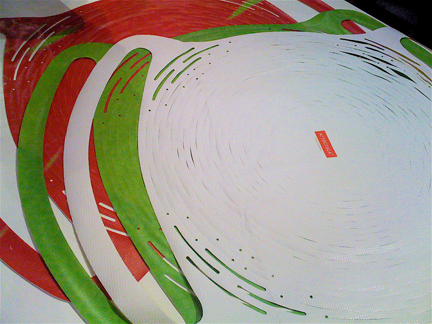 After our eco-art installation, 2663 Urban Tumbleweeds, which sought to raise awareness on the negative environmental impacts of disposable plastic shopping bags, friends, family, and colleagues have constantly directed our attention to reusable shopping bag alternatives. Of all the bag alternatives I've seen this past year, this solution appears to be the most green. Not only are no new materials used in the manufacturing, no additional glues or processes other than the laser cutting are need for the product transformation. In addition, the product is lightweight, flat and easy to ship. Kudos to Artenica for a job well done!