MSLK Featured in The Design Activist's Handbook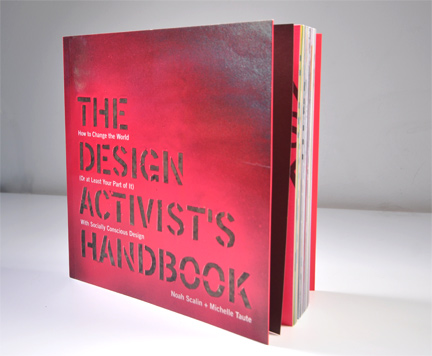 MSLK's eco-art installation, Watershed, and our environmental business commitment have both been featured in The Design Activist's Handbook, by Noah Scalin and Michelle Taute. We are honored to be included alongside such luminaries as James Victore, Steven Heller, and Milton Glaser. The book not only contains inspiring case-studies, but illustrates strategies for incorporating activist projects and thinking into a sound design practice. It's a great guide for designers wanting to create socially-conscious work.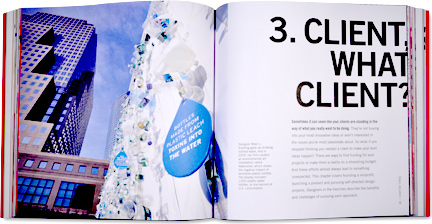 Watershed was included as the intro to the section on self-initiated projects. What began as a personal goal for MSLK co-founder Sheri L Koetting, who gave up drinking bottled water in 2009, evolved into an installation that reached over 1 million people in 63 countries. As co-founder, Marc S Levitt said: "To make the kind of changes and impact we wanted, we just couldn't wait for our clients."
Watershed has become a great conversation starter with potential clients and has helped us win work that involves similar disruptive thinking.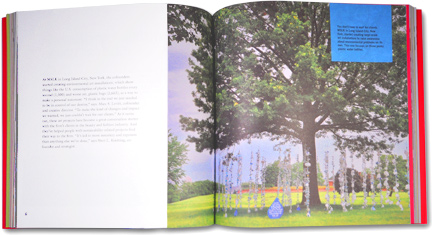 Our process for overall strategic brand positioning, illustrated here in a diagram entitled, "The Jawbreaker," also introduces the section, "Diagram the way you want to work." Basically, when a new client needs a new brand positioning, we actually don't jump right into the design. Instead, we use this process to engage clients in a conversation that defines their goals and approach for their long-term needs.
We practice what we preach, applying this strategy to our own business goals and philosophies. This process led us to establishing our personal commitments to the environment as a core part of what we do, how we do it, and the types of clients we want to collaborate with. Defining these key goals helped us envision our eco-art installations and move forward with them knowing they supported our overall business goals.