Beauty that Matches Your Lifestyle at the NYIGF
While at the New York International Gift Fair last week, I couldn't help but notice how fabulously packaged the personal care and aroma-based products were. It seemed that almost every brand had a new line or new look for their packaging. Of course, it is the gift fair so the products must ideally be fabulous, on trend, and giftable, but gone are the days of just pretty packaging.  Many of these products also featured high-quality natural ingredients so that users could pamper themselves inside and out.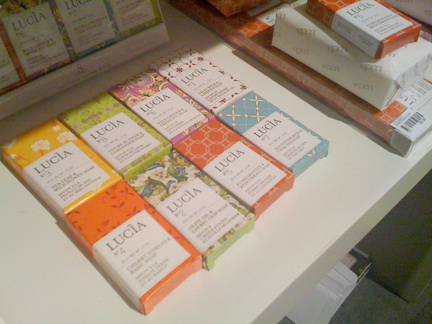 Lucia
It got me thinking if the traditionally "fluffy" products found at gift shows had upped their game for user experience, what does this mean for spa and salon quality products often sold at the same small boutiques carrying these giftable brands?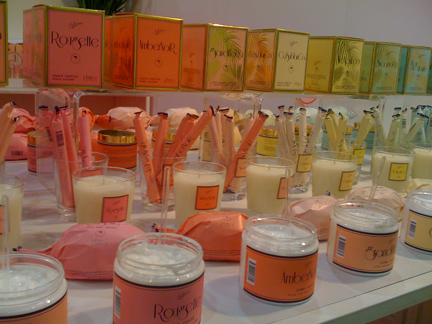 Sohum Cosmetics 
To me the answer was painfully clear. Outside of the support of ingredient fanatics, customers who scrutinize product labels for every last ingredient listing, body care lines relying on their great ingredients in poor packaging simply don't stand a chance.
When considering the purchase of a soap, body wash, or body lotion, most consumers aren't scouring the ingredients. They are simply looking for an experience and want to be pampered. Often part of that experience is the tactile beauty of a package they are proud to show off and a package that compliments their lifestyle. No one does this better than brands like Voluspa, Thymes, or Lucia who literally offer a flavor, color, or pattern to compliment every interior.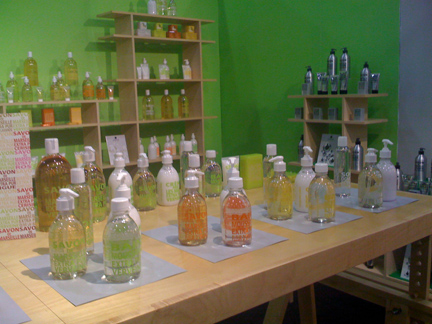 Certainly, performance-based lines with skin care regimens and special treatments for the face will always garner special attention for their product performance and active ingredients, because women are more concerned with performance in this arena.
However, what I am talking about is the power of pure impulse. If your brand can perform and look good on the shelves, literally speaking to consumers, compelling them to pick "you" up—then you've got a recipe for success. Anything else will most likely just fall flat.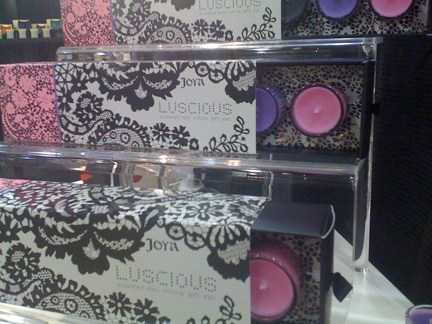 Joya
With competitors this sexy, it's time that everyone in beauty consider how important and powerful that in-store shelf experience really is to your ultimate success or failure.