Figment: Promotional Materials
Challenges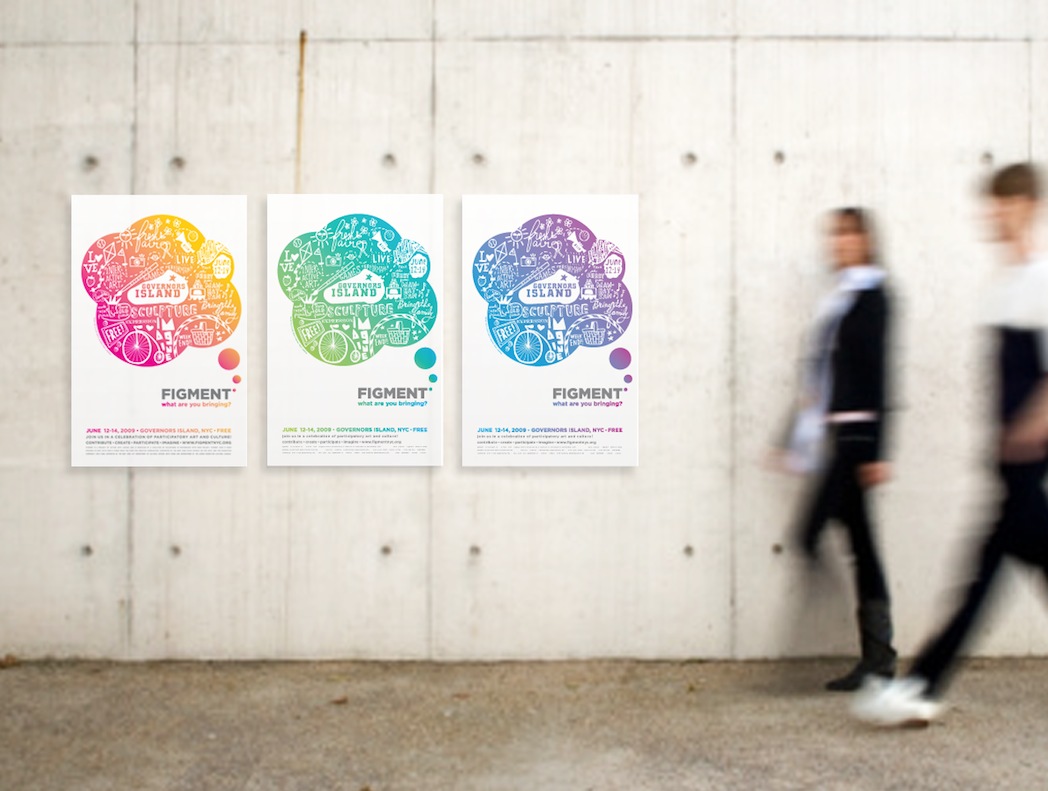 Figment, an annual art and culture festival in New York City, needed promotional materials to match their new brand identity created by MSLK. With a minimum budget, the collateral needed to stand out on community bulletin boards and around the city. Furthermore, it was important to keep the visual content intriguing without becoming too specific or too general.
Strategy
With so many things to communicate, MSLK lead Figment's board through an exercise to define their top three messages — participatory, Governors Island, and bright spot. Given that Figment only gets exposure once a year, we drew upon the brand identity and designed the materials to be a manifestation of the logo. The thought bubble would become a structured and consistent format, allowing the content within to change and remain a simple solution in years to come.
Design
In order to sidestep the challenge of which image would best represent the event, a series of illustrations were developed. The illustrations were whimsical in nature and simply the large number of illustrations itself represented the vast array of ways to participate. The location of the event, Governors Island, became the center focus and bright spots were graphically interpreted with varying color gradients that symbolized the variety of the festival.
Success
Our design solutions were well received by the client and eventually extended into additional promotional materials such as t-shirts, postcards and signage. The branding efforts were a triumphant success in raising awareness for the event as art submissions and event promoters alike increased 200% from the previous year, and attendance for the event was up 30%. In 2011 Figment was selected by the AIGA for their prestigious Making the Case Awards measuring design effectiveness.