Elseware: American Cheese Poster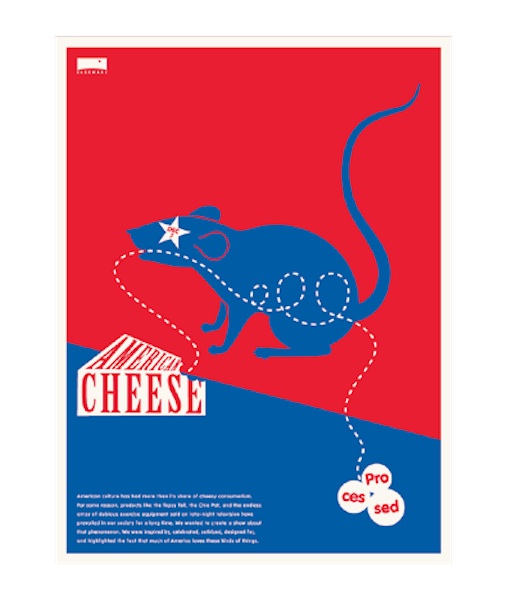 Challenges
Elseware, an industrial design collaborative, needed a promotional poster for their exhibit, American Cheese: Processed, inspired by kitschy products prevalent in American culture. The designers celebrated America's "cheesiness," while transforming these products into new and mostly useful objects.
Strategy
Elseware's process of transformation became the focus of the poster. MSLK sought to centralize the vast arrangement of products and strategized a humorous take on the diverse exhibition.
Design
A scatological illustration of a rat "processing" cheese became a literal and figurative expression of the event's core theme. MSLK further embraced the theme by silk-screening the poster with America's iconic color palette—red, white, and blue.
Success
This limited-edition poster was recognized in Print Magazine's  2003 Regional Design Annual for excellence in design and continues to raise funds for the collaborative with its sales.