MSLK: Great Creative That Doesn't Skip a Beat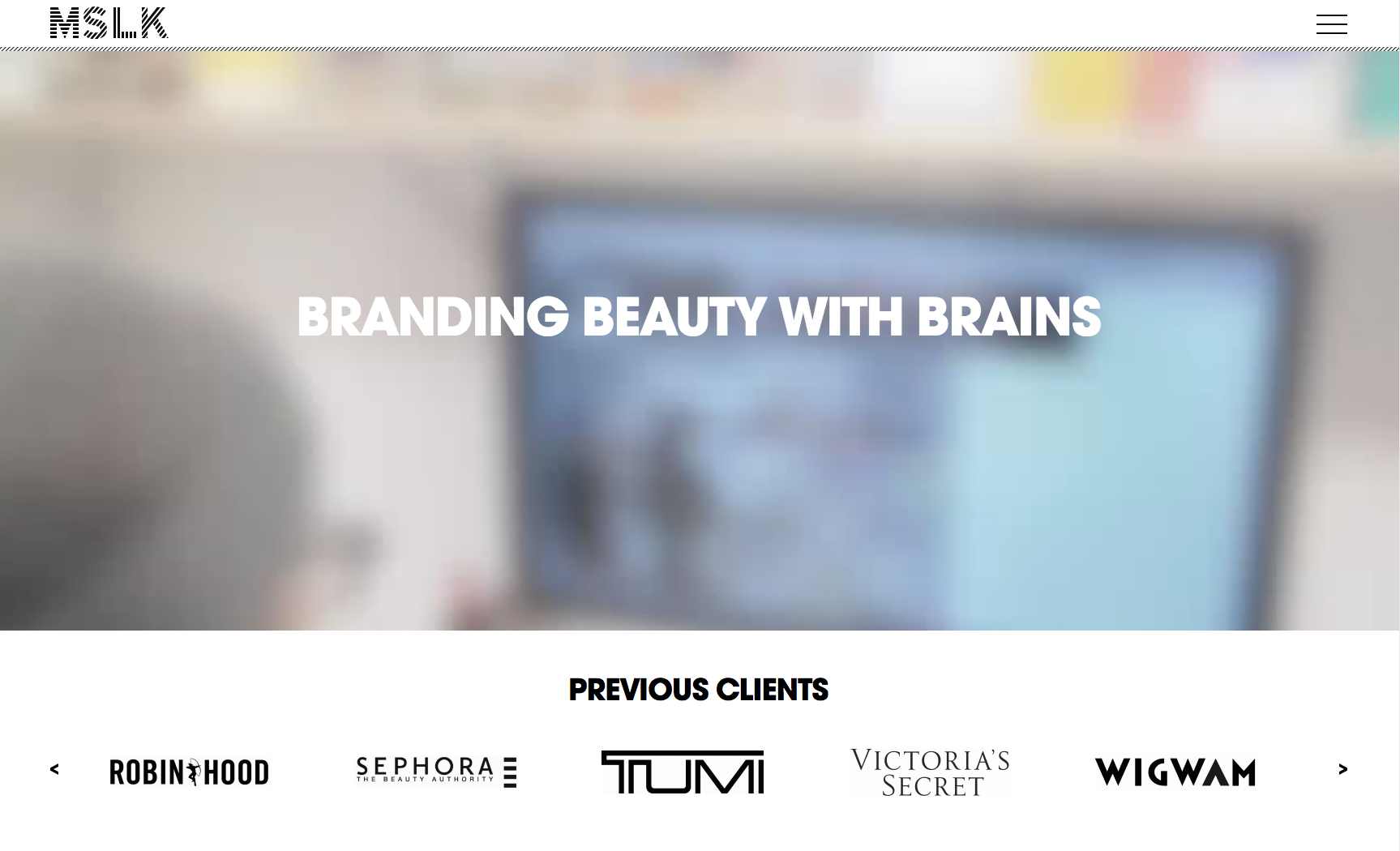 In today's crowded marketplace, consumers and retailers don't necessarily need another product in their lives. However humans are natural storytellers. We will always have room in our lives and on our shelves for brands that tell us something interesting .
For over 14 years we have helped brands find their voice in today's crowded market and send that unified message across varied media. We also recognize that today's busy consumer doesn't read. Often a picture — or better yet — a movie is worth a thousand words. This 90 second reel of our work in fashion and beauty showcases a few of the stories we've created.MSLK does our best work when we're helping brands creatively bring clarity to their stories — from overall brand positioning, to identity, packaging, retail experience, websites, and social media campaigns. We find this variety of media invigorating. Today's multichannel environment is what keeps our perspective fresh, and our creative exciting. We view each medium as simply another tool to help us reveal additional components of the story and unique brand voice.
What is most important is that we understand the level of customer engagement with each medium and reveal your stories within stories as the interest of the customer intensifies. Fashion and beauty brands rely heavily on these stories. Beyond practical needs, a clothing or accessory purchase also fulfills an emotional need.
Shopping is therapeutic, and the process of finding and obtaining the perfect item should be as gratifying as actually wearing it. When women purchase beauty products, they look beyond the quality of the merchandise and evaluate the all-encompassing aura of the brand. This includes the entire brand identity — the product itself, the packaging, the retail environment, and even the website's online shopping experience. Beauty is part of our daily regimen and today's conscientious consumers want performance, health and beauty from the inside out, without harm to others or the planet.
We would love to help your brand tell your unique story.