Maybelline: Ads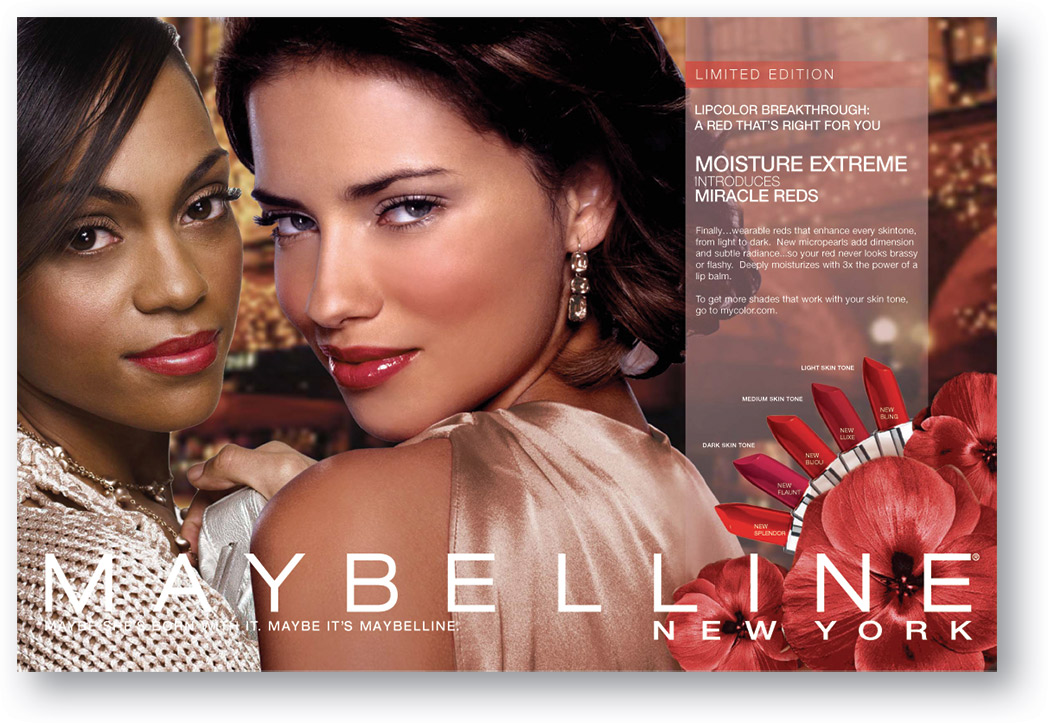 Challenges
The number one global cosmetic brand, Maybelline New York, needed to create print advertisements that aligned with their television commercials. Beyond promoting new product launches, Maybelline sought to educate their consumers about product application.
Strategy
MSLK employed foldout panels and removable postcards that contained technique guides and product recommendations. This strategy provided consumers with portable makeup advice they could reference at drugstores.
Design
MSLK's design created a consistent Maybelline brand experience that mirrored the imagery and feeling of their television ads and support collateral.
Success
MSLK's effort to uphold Maybelline's new education push was a success. Research revealed consumers carried the removable postcards to the store and actively referenced the informative advertisements while purchasing makeup products.