A BEAUTY MARKETING AGENCY WITH EXTENSIVE EXPERIENCE
A BEAUTY MARKETING AGENCY WITH 23+ YEARS EXPERIENCE IN BEAUTY AND WELLNESS
We understand the importance of a cohesive beauty marketing strategy that goes beyond traditional marketing tactics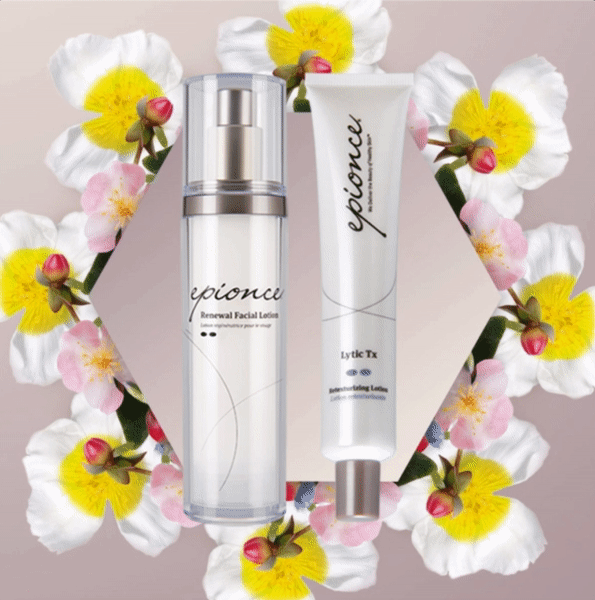 Mastering Beauty Marketing Success
Our beauty marketing agency provides comprehensive experience for brands to establish their presence in a heavily saturated market. When purchasing beauty products consumers look beyond the quality of the merchandise and evaluate the all-encompassing aura of the brand. From the identity of the entire brand, to the product itself, the packaging, the retail environment, and website's online shopping experience, here at MSLK beauty marketing agency we understand that beauty is a pampering process. Prospects are looking to find the finest, most luxurious and efficacious products. Through the beauty marketing experience we help brands achieve success.
Consumer-Focused Beauty Marketing Solutions
As a beauty marketing agency, we understand the unique challenges that come with promoting beauty products. With so many options available to consumers, it's crucial to have a strong brand identity and effective marketing strategies in place. As an experienced beauty marketing agency we fully understand and cater to consumer behavior to create brands that inspire consumers to discuss and share them with like-minded peers since client endorsements and word-of-mouth referrals are the strongest forms of marketing in the beauty landscape.
A BEAUTY MARKETING AGENCY THAT TAKES A OMNI-CHANNEL APPROACH
The power of positioning, storytelling,
and packaging in beauty marketing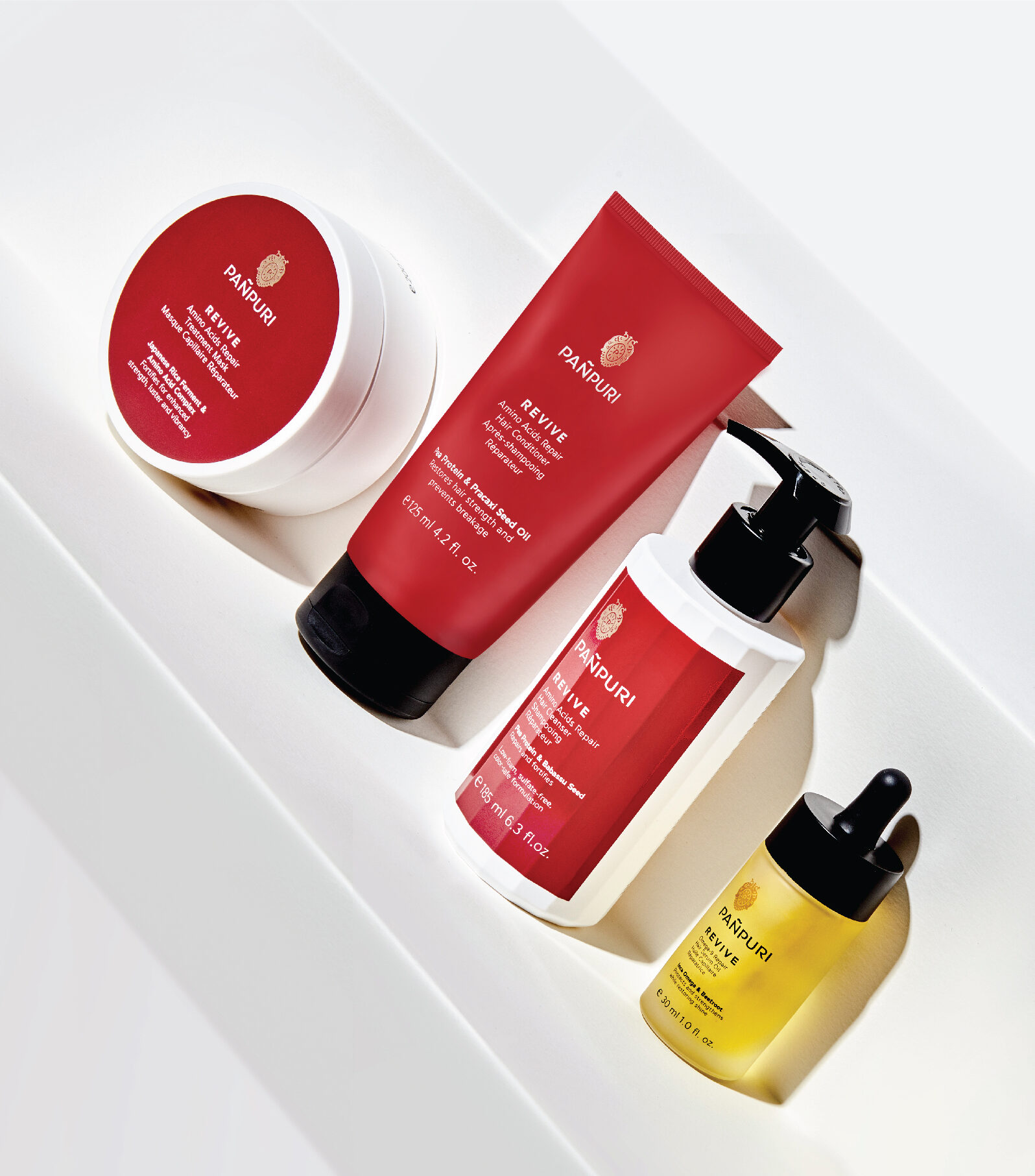 Strategic Storytelling for Beauty
MSLK has worked on all sides of the beauty industry and with that comes a great amount of experience as a beauty marketing agency. Therefore, we understand that a successful beauty marketing strategy starts with brand positioning, and storytelling. In the competitive landscape of the beauty industry, establishing a strong brand identity is crucial for success. A beauty marketing agency's task goes beyond promoting products; it's about crafting a compelling narrative that resonates with consumers on a deeper level.

MSLK, a leading beauty marketing agency, harnesses its extensive experience in the beauty industry to provide comprehensive beauty marketing strategies. Recognizing the significance of brand positioning and storytelling, our beauty marketing agency understands that a successful beauty marketing strategy begins with establishing a strong brand identity. Our team goes beyond product promotion, skillfully crafting compelling narratives that deeply resonate with consumers. By aligning brand positioning with authentic and engaging storytelling, our beauty marketing agency elevates your market presence, fosters brand loyalty, and inspires consumers to become passionate advocates for your products.
Packaging Perfection
As an experienced beauty marketing agency, our team of experts has a deep understanding of the crucial connection between beauty marketing and packaging design. In the vibrant world of beauty products, packaging design plays a pivotal role in captivating consumers' attention for the first time and conveying brand essence. It serves as the first visual impression, evoking emotions and creating a lasting impact.

Our beauty marketing agency understands the power of packaging design, and we're here to help you unlock its potential. From elegant simplicity to luxurious embellishments, we specialize in creating visually stunning packaging that not only showcases your product but also tells a compelling story that resonates with your target audience. Our innovative packaging designs can elevate your brand's identity and help you stand out in the ever-growing beauty industry.
THE SIGNIFICANCE OF BEAUTY MARKETING IN THE ONLINE WORLD
A Beauty Marketing Agency's Strategies for Online Growth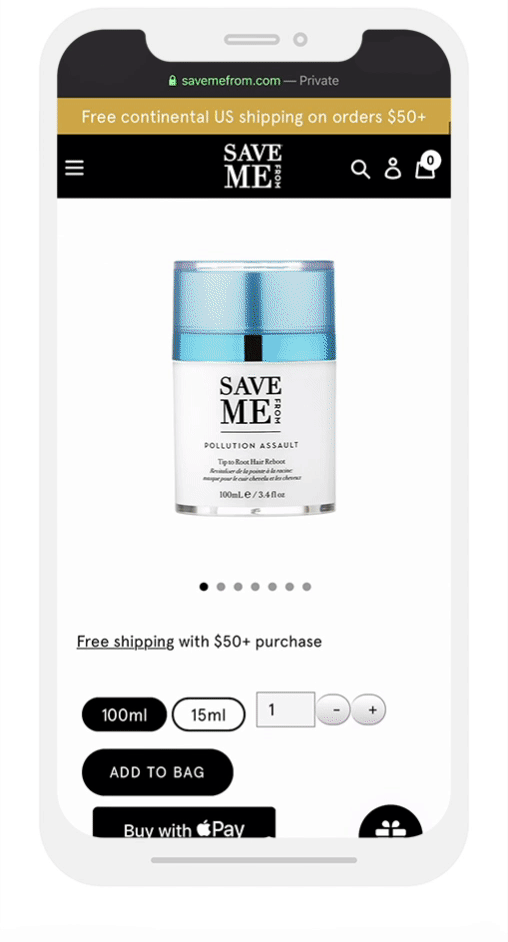 Mastering E-commerce Design
As a beauty marketing agency, MSLK continuously explores the seamless integration of beauty marketing strategies into e-commerce design. In the rapidly growing world of online shopping, a visually appealing and user-friendly e-commerce design is crucial for beauty brands to succeed. Our beauty marketing agency's services extend beyond traditional advertising; our work encompasses the entire online shopping experience. From the moment a customer lands on your website to the final checkout, every step should be carefully crafted to captivate and convert.

As a beauty marketing agency, we specialize in
e-commerce design for the beauty industry, understanding the unique needs and preferences of online shoppers nowadays. We create visually appealing and intuitive interfaces that showcase your brand in the best light, ensuring a seamless user experience. By strategically incorporating beauty marketing elements, such as compelling visuals, educational product descriptions, and personalized recommendations, we help you engage customers, foster trust, and drive conversions. As your beauty marketing agency, MSLK can transform your online store into a captivating beauty destination, where every interaction leaves a lasting impression and drives your business forward.
Expanding Beauty Online Presence
A cohesive beauty marketing strategy goes hand in hand with your brand's digital marketing efforts. In today's digital age, the beauty industry is thriving online, and harnessing the power of digital marketing is essential for success. An experienced beauty marketing agency like MSLK understands that the digital realm allows brands to reach a wider audience, engage with consumers in real-time, and drive measurable results. With our expertise in digital marketing strategies tailored specifically for the beauty industry, we can help you amplify your online presence, increase brand visibility, and drive conversions.

Through performance marketing techniques, we optimize campaigns to deliver tangible results, whether it's boosting website traffic and conversion, increasing social media engagement, or driving sales. Our data-driven approach ensures that every marketing effort is precisely targeted, maximizing your return on investment. With MSLK as your beauty marketing agency, our comprehensive digital marketing solutions can propel your beauty brand to new heights, expanding your reach and captivating audiences in the ever-evolving digital landscape.
OUR BEAUTY MARKETING AGENCY'S PHILOSOPHIES
Want to know how we ensure for a seamless
beauty marketing strategy across your entire brand?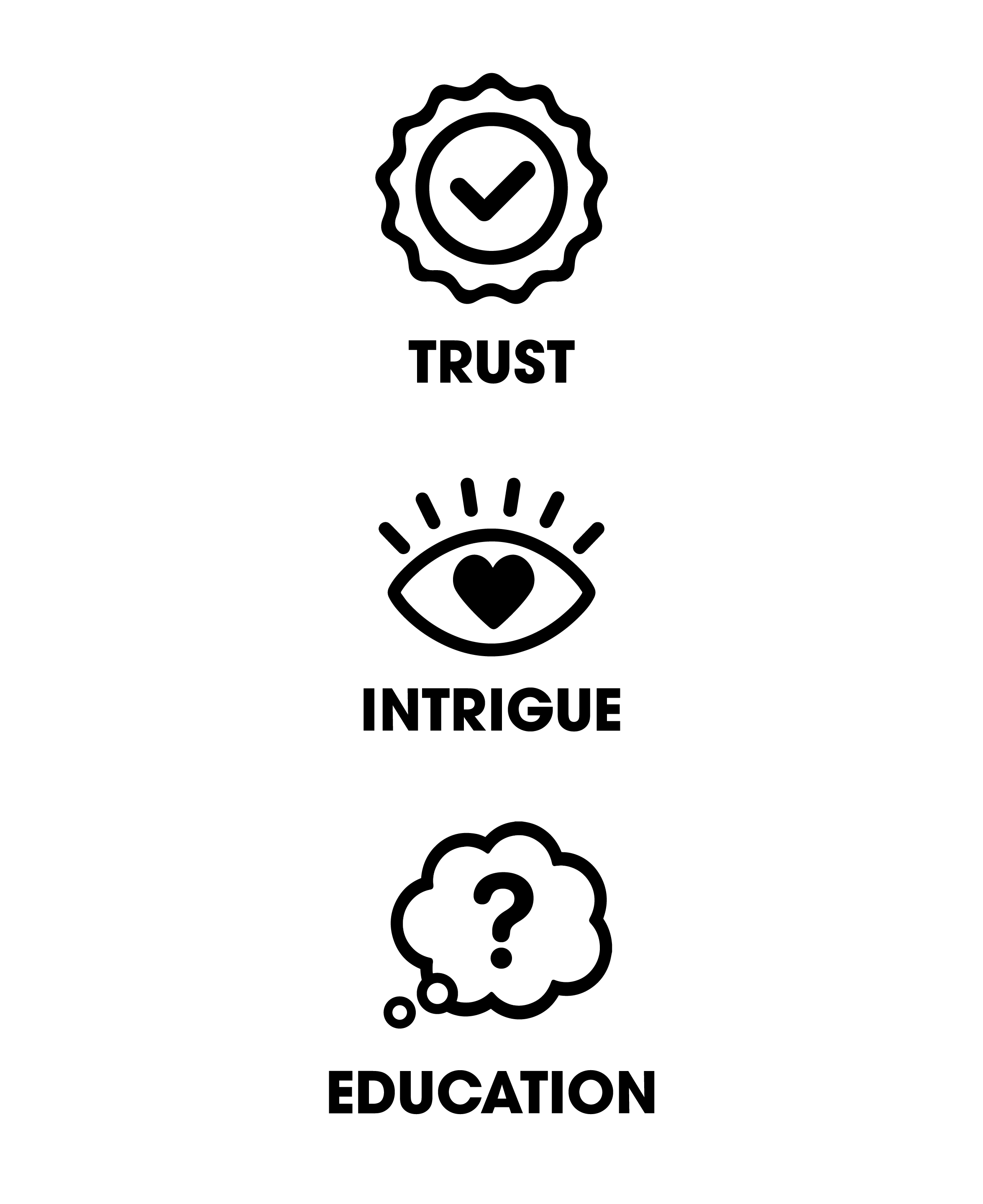 Beauty Marketing Strategy: TIE Incentives Unlocked
As a successful beauty marketing agency, we have uncovered the three key motivators that are necessary for converting a sale in today's oversaturated beauty market. Integrating our "TIE Incentives" into your beauty marketing strategy will help you create a successful and captivating brand experience. Trust, Intrigue, and Education are the key motivators that drive conversions and foster long-term customer loyalty.

We understand the significance of building trust with your audience from the first impression through captivating packaging design. Our beauty marketing agency specializes in creating packaging that exudes credibility, professionalism, and reliability, instantly establishing trust in your brand. At MSLK, help you develop a unique narrative that intrigues and captivates consumers. By crafting compelling stories around your products and brand ethos, we create a sense of curiosity and intrigue that draws customers in.
Building Trust, Sparking Intrigue, Educating Consumers
In the realm of the digital world, we understand the importance of educating your audience about the benefits and features of your products. Through targeted content, social media engagement, and informative campaigns, we empower customers with knowledge, making them confident in their purchase decisions. Finally, as your beauty marketing agency, we ensure that every touchpoint educates and guides customers through a seamless buying journey. From clear product descriptions and educational content to user-friendly interfaces, we provide the information and support needed for confident purchases.

Integrating the TIE Incentives into every aspect of your beauty marketing strategy can elevate your brand, drive conversions, and create a loyal customer base. Trust, intrigue, and education are the pillars that lay the foundation for a successful beauty marketing experience, and as your beauty marketing agency we're here to help you harness their power.
LOOKING FOR A BEAUTY MARKETING AGENCY WITH EXPERIENCE?
Whether you're building your brand from the ground up, or revamping your existing marketing, our beauty marketing agency has a deep understanding of the content and experience your customers are looking for
PIONEER IN COLOR SAFE HAIRCARE GETS A COLORFUL REBRAND
CASE STUDY: COLORPROF
CHALLENGE
Being a trusted beauty marketing agency, MSLK was brought in to establish objective evaluation criteria for key decisions such as product assortment, brand positioning, packaging components, redesigning the brand identity, beauty marketing strategy, and creating a captivating narrative that captured market white space for the Cosway team.
RESULTS
A Clear System – Working with the Cosway team, we identified consumer-relevant keywords and recommended updates to product names and brand architecture to better meet their beauty marketing needs.
A Colorful Brand Story – As the packaging design took a new direction, MSLK breathed life into the brand's newly defined unique positioning and storytelling. This was achieved by redefining the key brand pillars, taglines, and headlines for the beauty marketing launch campaign.
An Ownable Brand Identity – The final lineup features vibrant colors and a tone-on-tone spot gloss varnish on the new simplified logo. The eye-catching colors are visually echoed in the beauty marketing. In particular, color is strategically employed in model imagery to establish a visual link between user benefits and the corresponding regimen color.
"The Brand Architecture work was a very helpful exercise as it helped us identify gaps, bring back SKUs that we now see we have room for, and prioritize potential line extensions."
– SARENA KIRBY, BRAND MANAGER, COLORPROOF
#1 HAIR VITAMIN IN ASIA ROOTS ITSELF IN U.S. MARKET
CASE STUDY: ELLIPS
CHALLENGE
Seeking to expand its global presence into the U.S. market, Ellips, the leading hair vitamin brand in Asia, entrusted MSLK as their beauty marketing agency with the responsibility of creating an beauty marketing launch strategy, including the design and development of a conversion-centric e-commerce site.
RESULTS
Educational Product Pages – We created robust product pages that establish Ellips as a trusted global authority. This beauty marketing strategy highlights key ingredients, user experiences, and the tailored benefits of each capsule, driving sales with new audiences.
A Clear Brand Identity – MSLK assisted Ellips in capitalizing on existing brand assets such as the color pink, the single dose capsule, the Ellips shield, and the messaging of being #1. This
beauty marketing approach aimed to effectively resonate with the U.S. consumer.
Conversion Boost – MSLK's beauty marketing efforts resulted in a 217% increase in sales MoM as well as a 200% increase in conversion rate MoM.
"MSLK gave us great insights into the US market. The e-commerce site they created captured our core brand identity. Each month they provide us with a holistic perspective on our digital marketing efforts, constantly offering suggestions and solutions to improve performance."
Aisha Supargo, International Marketing Executive, Kino Indonesia
LEADER IN LASHES GETS AN AWARD WINNING MAKEOVER
CASE STUDY: AMAZING LASH STUDIOS
CHALLENGE
Amazing Lash Studio was looking for a national beauty marketing campaign to put the brand back on the map. MSLK as a beauty marketing agency was tasked to design and art direct the campaign photoshoot to transform their brand in-studio, out-of-home, and online.
BEAUTY MARKETING RESULTS
Our recent work with the eyelash extension franchise, Amazing Lash Studio, is modernizing their brand identity, packaging, in-studio branding, out-of-home advertising, and digital marketing. Our beauty marketing campaigns have garnered notable results such as:
● 5% increase in click through rate
● 50% increase in membership reactivation
● Campaigns produced a ROI of 14X the media spend
● 67-87% reduction in customer acquisition costs
Our beauty marketing agency revamped Amazing Lash Studio's social media strategy, design, and copywriting, resulting in a 70% increase in followers by analyzing the target audience and industry trends. They also helped brand the company at influencer events. MSLK designed shoppable and Instagram-worthy looks to enhance the customer experience. They also redesigned the product line and logo for increased legibility at small sizes.
"We've enjoyed working with everyone within MSLK. Sheri and the team are dedicated to their craft and they've delivered impactful, new designs while leveraging existing assets for the Amazing Lash Studio brand refresh. With their thorough research process and a firm understanding of our brand, our ongoing partnership continues to bear valuable insights that inform our marketing strategy and creative direction to succeed."
Ariel Clay, VP of Marketing, Amazing Lash Studio

OUR SERVICES AS A BEAUTY MARKETING AGENCY NYC
We're in the relationship business, guiding teams from brand strategy to launch. With over 20 years of experience as a beauty marketing agency we know what each component in the sales cycle seeks to achieve, and what cuts through the clutter.

Brand Strategy
Competitor + Brand Audits
Consumer + Market Research
Brand Value Proposition
Brand Architecture
Product Segmentation

Brand Identity
Naming
Logo
Tagline
Brand Voice
Brand Story

Design + Packaging
Structural Design
Luxury Packaging Design
Visual Style Guides
Print Collateral
Unboxing Experiences

Web + Digital Design
UI + UX Design
Wireframes
Information Architecture
Website Design + Development
Amazon Strategies
E-Commerce

Marketing Campaigns
Marketing Plans
Social Media Campaigns
Art Direction
Story Boarding
Email Marketing
Influencer Promotions

Sales + Launch Support
Retail Distribution Strategy
Launch Campaigns
Catalogs + Brochures
Educational Video Content
Sales Representation
LOOKING FOR AN EXPERIENCED BEAUTY MARKETING AGENCY?
Fill out our contact form below to find out how we can bring your marketing game to the next level!