IMPORTANCE OF A
BEAUTY BRAND AUDIT
A beauty brand audit is an effective way to ensure the materials you are putting out in your brand's name communicate your message.

Best done with a fresh pair of eyes, a beauty brand audit looks at all brand aspects consumers encounter to determine what your brand is doing right, wrong, and any opportunities for change or growth.

Here at MSLK, our beauty brand audit is broken down into four categories including: positioning, packaging, ecommerce and social audits.
Positioning Beauty Brand Audit
A beauty brand audit gives a high-level overview of your brand materials, including your brand identity, what makes your brand stand out, potential white space in the market, positioning gaps in messaging, and your target audience.

At MSLK, we start by looking at a brand's positioning in a beauty brand audit, analyzing their materials and noting themes.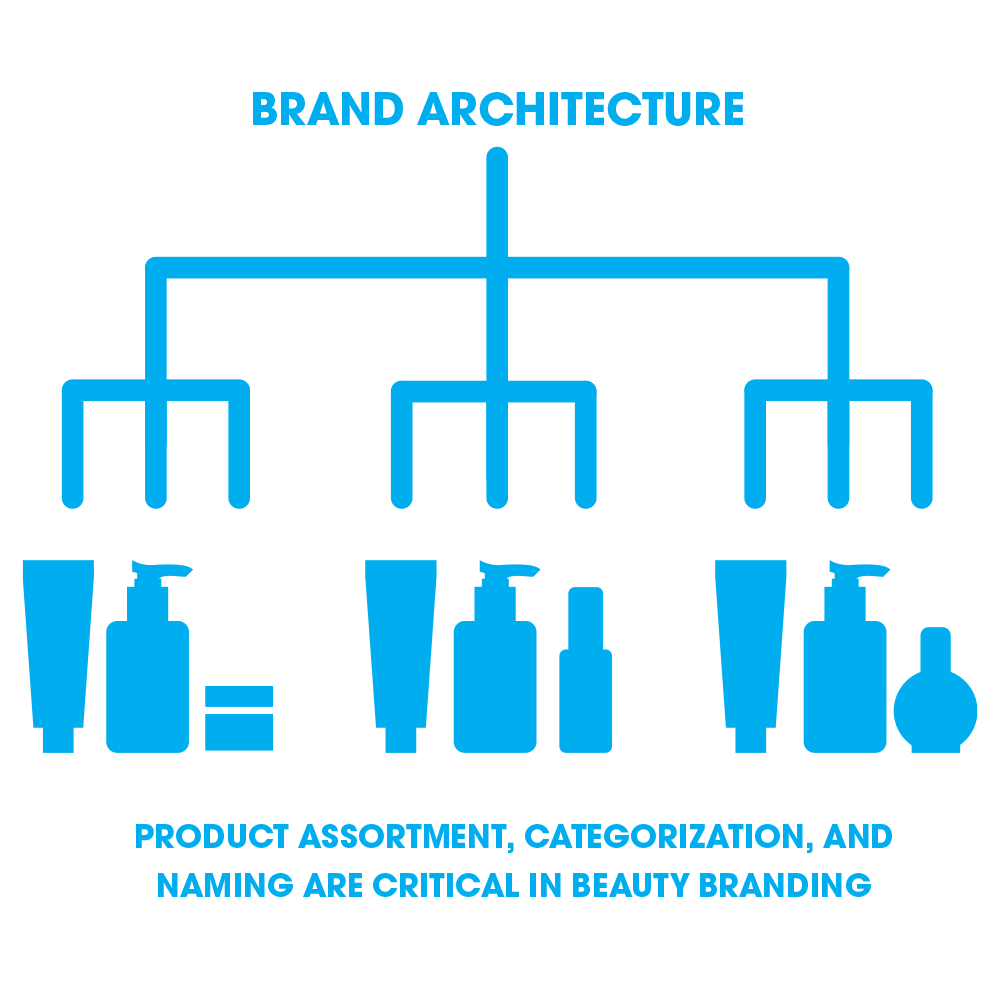 BRAND COLLATERAL
In a beauty brand audit, it's important to view brand materials together to differentiate your brand viewpoint and your consumer's viewpoint. Working with an outside agency to conduct a beauty brand audit can help reduce bias and provide a fresh perspective on your brand.
COMPETITOR AUDIT
One question we work to answer in a beauty brand audit is, "What is your competition doing?". Evaluating your competitive landscape through a beauty brand audit can help determine any opportunities to amplify your brand's market presence.
DEFINING TARGET AUDIENCE
It's difficult connecting with desired consumers when you don't know your target audience. This is what a beauty brand audit can help define. Your target audience is defined in a beauty brand audit so you can take steps necessary to ensure your messaging is aligning with their needs.
CONSUMER RESEARCH
You may be communicating one message to your consumers when they're receiving another. In a beauty brand audit, we conduct research to bridge this gap by tapping insights that can help better understand your consumers, stakeholders, key accounts and/or influencers.
BRAND MESSAGING
An overview of a beauty brand's messages through a beauty brand audit can provide a better picture of how a brand communicates. A beauty brand audit can also identify how evenly (or unevenly) those messages are being distributed across brand materials and channels.

SEO
Is your brand reaching consumers who know about you? What about people that should? These are questions we evaluate in a beauty brand audit. Touching on SEO in a beauty brand audit helps ensure your beauty brand is staying in consumers' minds, including those aware of your brand, and those seeking products like yours.
BRAND ARCHITECTURE
In a beauty brand audit, we look at sub-brands, product assortment, line organization and services your brand already has to offer, identifying confusing product offerings that prevent your target audience from shopping your products.
DISTRIBUTION CHANNEL
Where your products are sold is just as important as product assortment itself. Reviewing suggested distribution of our clients, assessing their future goals, and seeing how that can influence viability of their future expansion is a key component to how we conduct a beauty brand audit.
BRAND VALUE PROPOSITION
There's value in measuring a clients' positioning as it relates to their competitors and their place in the market through a beauty brand audit. Information gained from a positioning beauty brand audit can inform how you want to strengthen your brand's visual and verbal messaging.
TYPICAL RESULTS
Results from this part of a beauty brand audit include market and customer research to explore findings, a marketing plan, a redesign of materials that aren't aligned with goals, campaign development, and revised style guidelines. These findings can nurture other areas of your brand including design and performance.
Packaging Beauty Brand Audit
A beauty brand audit of packaging reviews how your packaging conveys brand positioning. During this beauty brand audit, there are two main questions we strive to answer — "Does your package reflect your brand value proposition?" and "How does it perform among the competition?".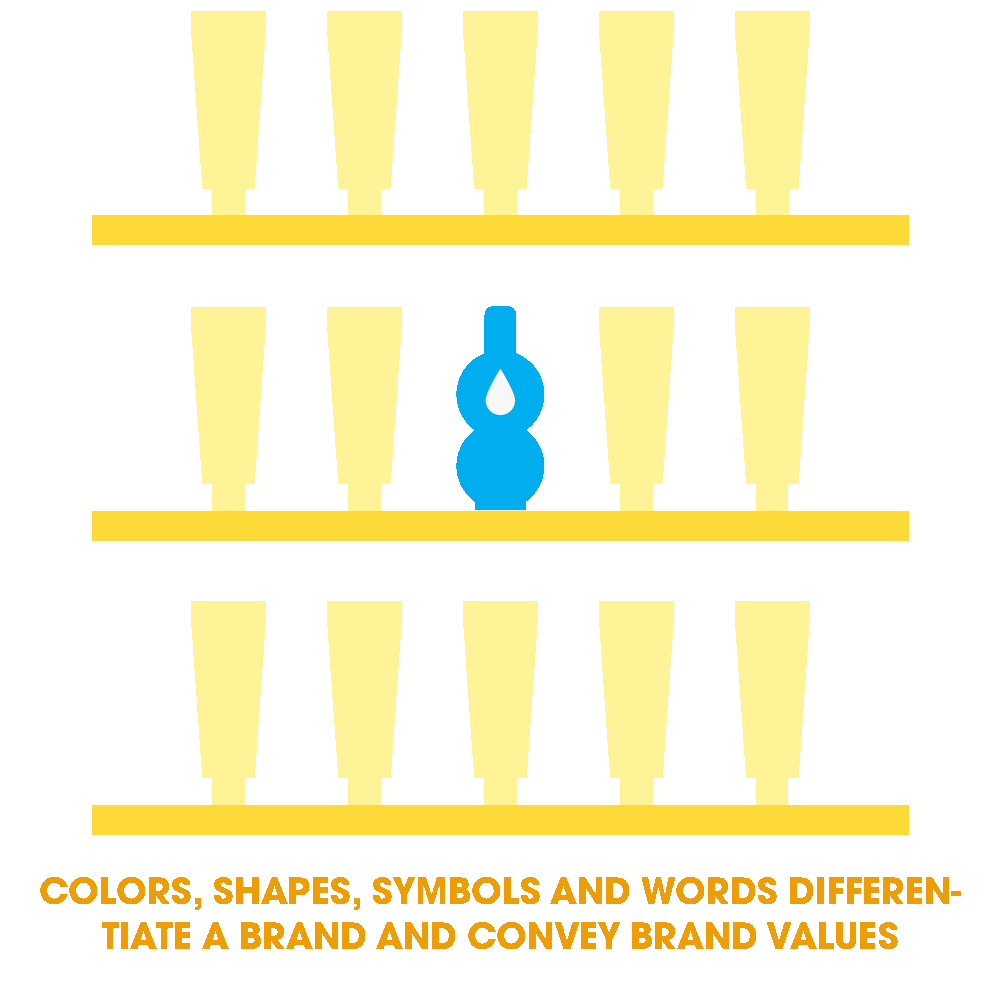 VISUAL AND VERBAL IDENTITY ON PACKAGING
Visuals and words are vital in displaying your brand's story. Visuals speak volumes about your brand story and words complement those visuals. A packaging beauty brand audit works to streamline your visual and verbal identity so you can elevate your brand's connection to your target audience and long term goals.

‣ Colors
Colors can make your brand stand out on the shelf and online. A beauty brand audit determines whether or not your color defines your brand, or if it defines something different than what you think your target audience aligns with.
‣ Shapes
Shapes can also grab a consumer's attention from across the aisle. Consumers' eyes can scan shelves quickly—are your brand colors and shapes working in a way that pulls your target audience or potential consumer in? This is what analyzing packaging in a beauty brand audit can define.
‣ Symbols
A well executed symbol will communicate what product is right for your customer's needs. Are your symbols making clear how your product can meet their needs? If you want your desired consumer to choose your product, it's important your packaging has symbols that speak to them, something we assess in a beauty brand audit.
‣ Words
Words are just as important as visuals, so choosing the right words is important. It's important that proper words are used to speak to your consumers in a concise, effective manner. In a beauty brand audit, our process involves identifying words that should be used, and words to lose.
PERFORMANCE IN RETAIL ENVIRONMENT
If your brand isn't performing well in its retail environment, additional work may need to be done to make sure it's grabbing the right people's attention. Our beauty brand audit takes into consideration retail conditions and how well your brand is performing in-person and online.
‣ How and Where are our products merchandised?
How and where your products are merchandised, matters. Are your products grouped together or separated? Are they displayed on end caps, cash wrap counters, or a shop-in-shop? We'll assess these factors in a beauty brand audit to map out a game plan as necessary.
‣ Conditions at retail
Retail conditions are important to look at in a beauty brand audit as they influence customer behavior. A beauty brand audit considers how wide aisles are, how close or how far a consumer is to products, shelf lighting, and more that may present an opportunity for a new game plan.
PERFORMANCE ONLINE
Your product packaging, design and messaging are vital to an effective online consumer experience. A beauty brand audit looks at whether or not the impact of your physical product holds up as well online as it does in-person as your packaging and ecommerce go hand-in-hand.
Ecommerce Beauty Brand Audit
An ecommerce website gives important insight on your company that can help you determine what you need to do to get consumers to take action.

To determine how your ecommerce site can be more conversion centric, this part of a beauty brand audit reviews your existing website structure, analytics, pages, and content, while also seeking to reveal white space opportunities.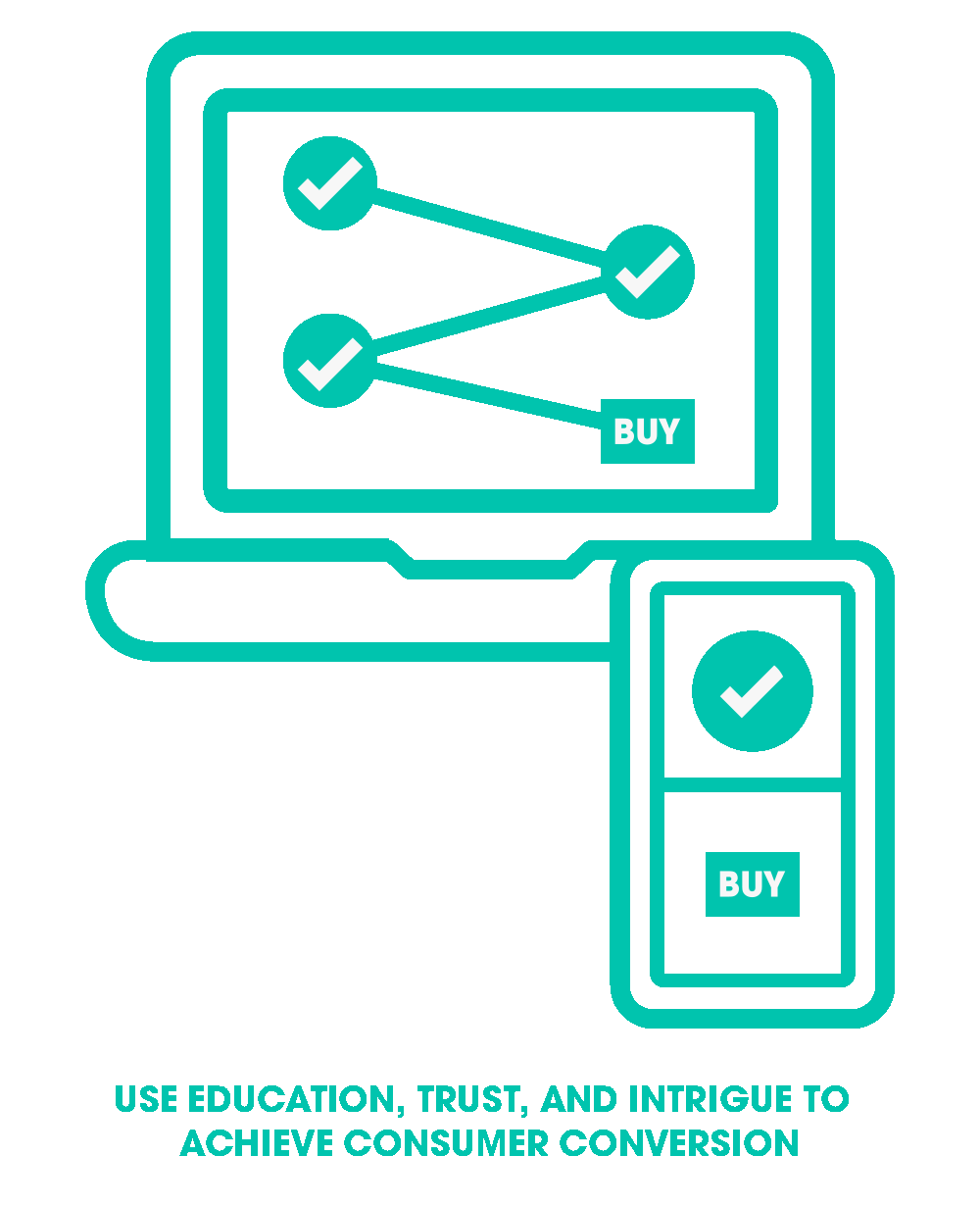 EDUCATION
Are visitors able to understand and grasp what your brand has to offer on your site? This could be as simple as displaying your best-selling items upfront, or ensuring your category page has easy to use filters. A beauty brand audit ensures visitors feel confident shopping with you.
TRUST
Trust can be portrayed on your site through icon usage, transparency on returns and refunds, and customer reviews or press to display credibility as well. A beauty brand audit can review the degree of trust on your site and how it can be more trustworthy.
INTRIGUE
How is your ecommerce site visually telling your brand story? It should highlight what your brand has to offer, how it can benefit consumers, and what makes your brand different. A beauty brand audit distinguishes whether or not your "why" is depicted in a romantic, alluring way.
URGENCY
"Call-to-actions," also known as CTAs, are a way to encourage consumers to take action. They can evoke a sense of urgency and play into that "trust" factor that they should make the purchase in the first place. A beauty brand audit identifies opportunities on your site to get consumers to act today.
FOUNDATIONAL
Your ecommerce site should always be functional and foundational. A beauty brand audit can determine whether or not web pages load quickly, everything clickable is clear, your logo/branding is consistent and your product offering is direct. This is all key to improving user experience.
SEO
When analyzing SEO in a beauty brand audit, we identify keywords both relevant and irrelevant to your brand. SEO can ensure your website is being shown through search to the right people, therefore, assigned keywords for your brand are important to establish.
CHANNEL AUDIT
Different channels bring in various revenue sources. A beauty brand audit helps to ensure that there is a mixture across all channels. Whether that be from advertising, social, direct traffic or elsewhere, we'll analyze your various channels and the roles they play in your brand in a beauty brand audit.
Social Beauty Brand Audit
A beauty brand audit may also include a social audit. This part of a beauty brand audit looks at your social strategy, content performance, and audience.

A beauty brand audit determines if your brand positioning is aligned with the platforms you are using.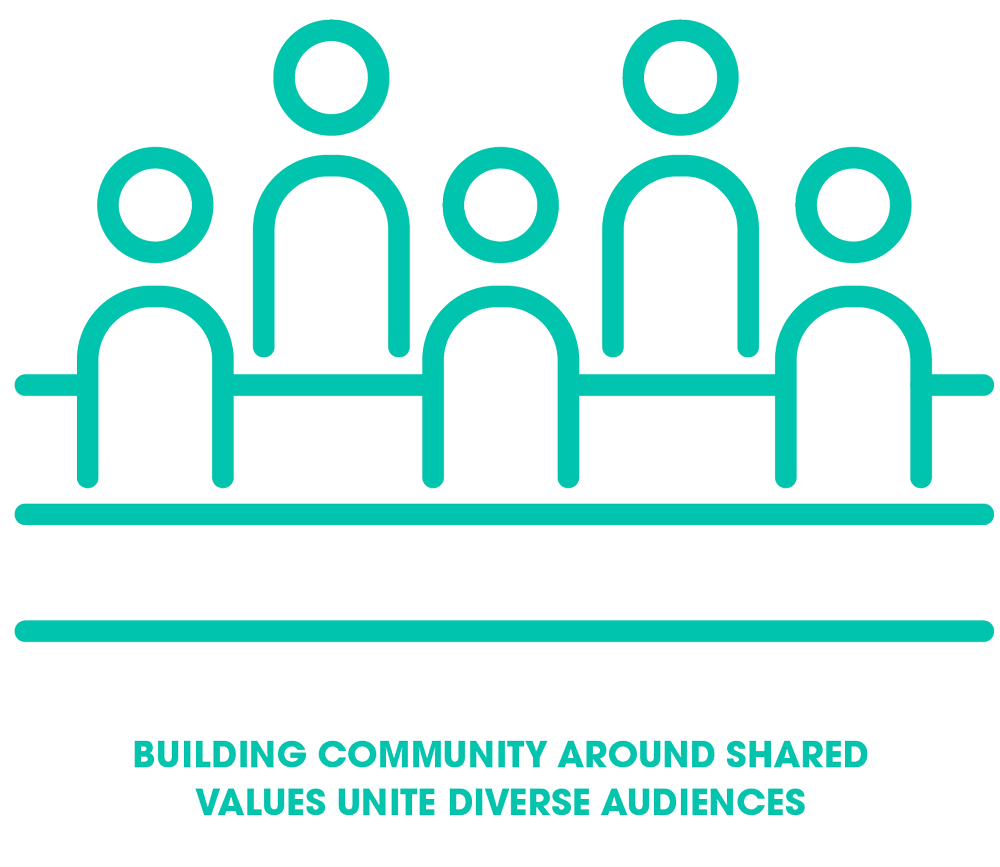 DOES BRAND MESSAGING ALIGN ON ALL PLATFORMS?
Some platforms are more suitable for certain types of content. In addition, we determine if your message is ideally suited for the platforms you are posting on and how well your audience aligns with it in a beauty brand audit.
BEST POSTING TIMES
We use our consumer-based research and analytics to identify best posting times for your brand. This information from a beauty brand audit can help you boost engagement, growth and cater to your target audience.
EFFECTIVE PLATFORM USE
You should be using a social platform right for your brand and audience. The social aspect of a beauty brand audit determines any opportunities to grow so you can use your social platform to its fullest potential.
KEYWORDS, TAGGING, HASHTAGS
A beauty brand audit looks at a brand's keyword/hashtag strategy, their consistency in those fields, and if there are any brand guidelines needed to make sure consistency is being maintained.
Interested in a beauty brand audit?
Get in touch with us to schedule yours today.