Maly's: HairCares Stickers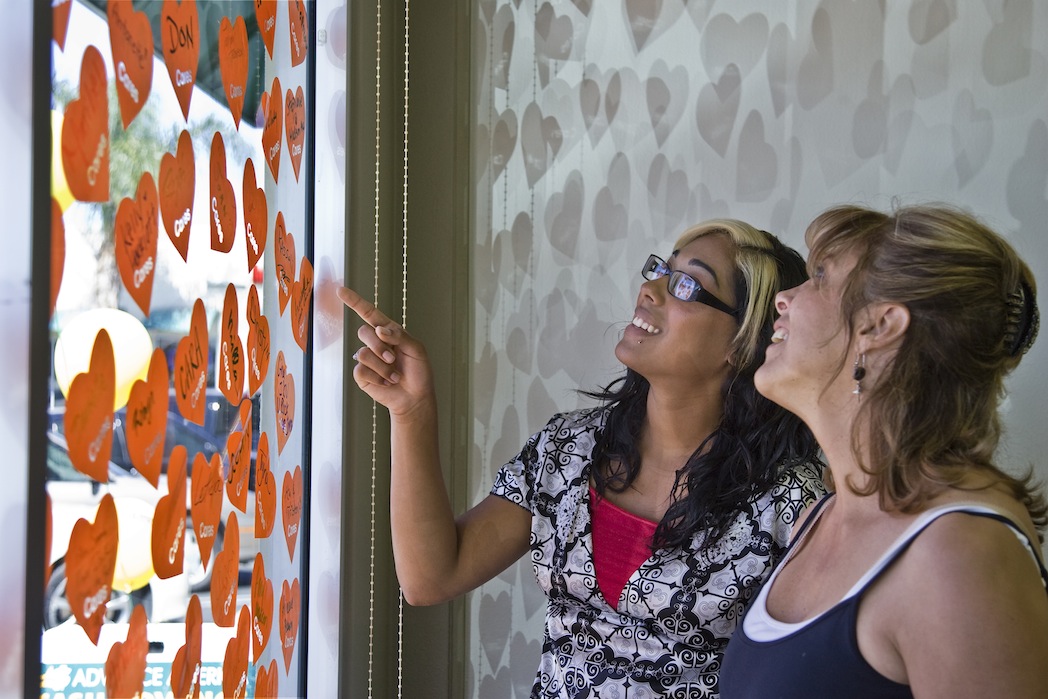 Challenges
Once MSLK branded the Maly's HairCares bi-annual sales and loyalty program, seasonal in-store materials to promote these events were needed. The challenge was to create a festive retail environment during the summer and holiday sales, yet remain focused on the new Maly's brand.
Strategy
MSLK developed a community piece that embodied the participants of the HairCares program and further reinforced Maly's tag line, "Connecting the Salon Community." By creating an interactive design solution we could warm hearts, encourage participation, and showcase the stylists that Maly's serviced.
Design
Drawing upon previous collateral developed for HairCares, heart-shaped paper tags and window clings were created. The tags were left blank with the word "Cares" at the bottom. This allowed members of the community to fill in their names and symbolize their participation. The success of the sale would be measured throughout the day as the store became filled with these personalized hearts.
Success
The in-store displays were positive emotional boosters for the staff and participants. In its first year, the program raised over $120,000 and led to increased consumer loyalty, as well as a 12% increase in sales.