MSLK-Designed Holiday Cards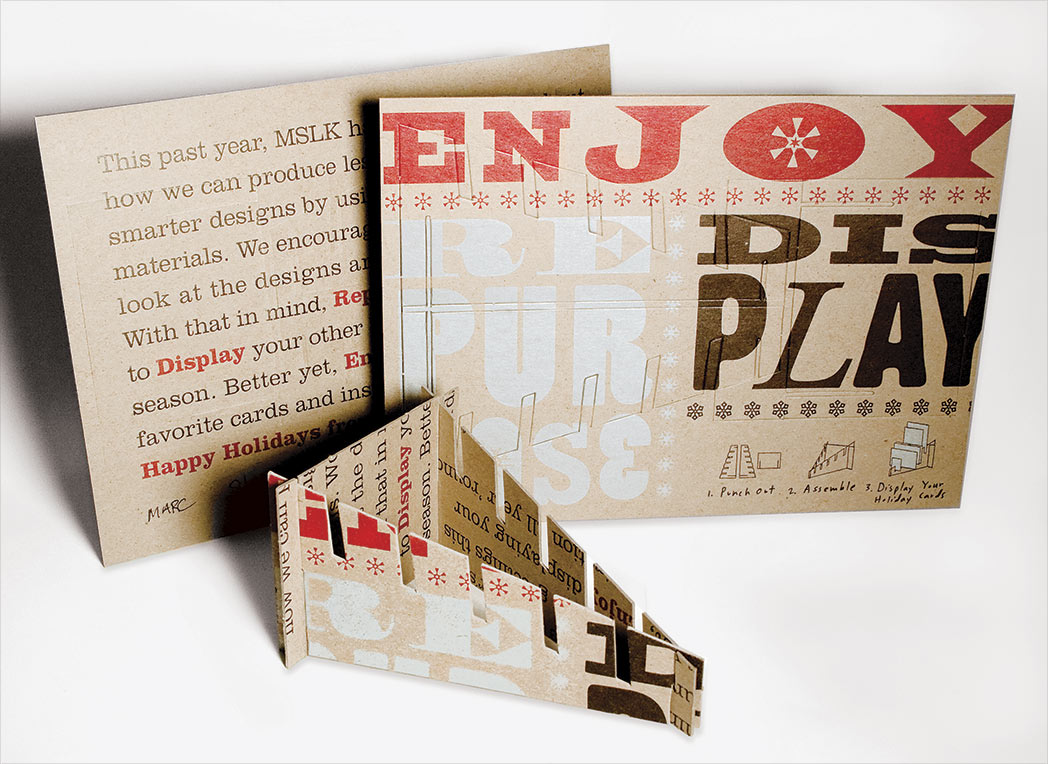 The holiday card inspiration round-up continues with MSLK-designed holiday cards! Over the years, we have designed holiday cards that double as small gifts, allowing us to connect with our clients on a more personal level. From letterpressed gift tags to a card that transforms into a unique card-holder, these pieces represent our passion for smart design and commitment to sustainability. Check out today's collection of cards and get inspired.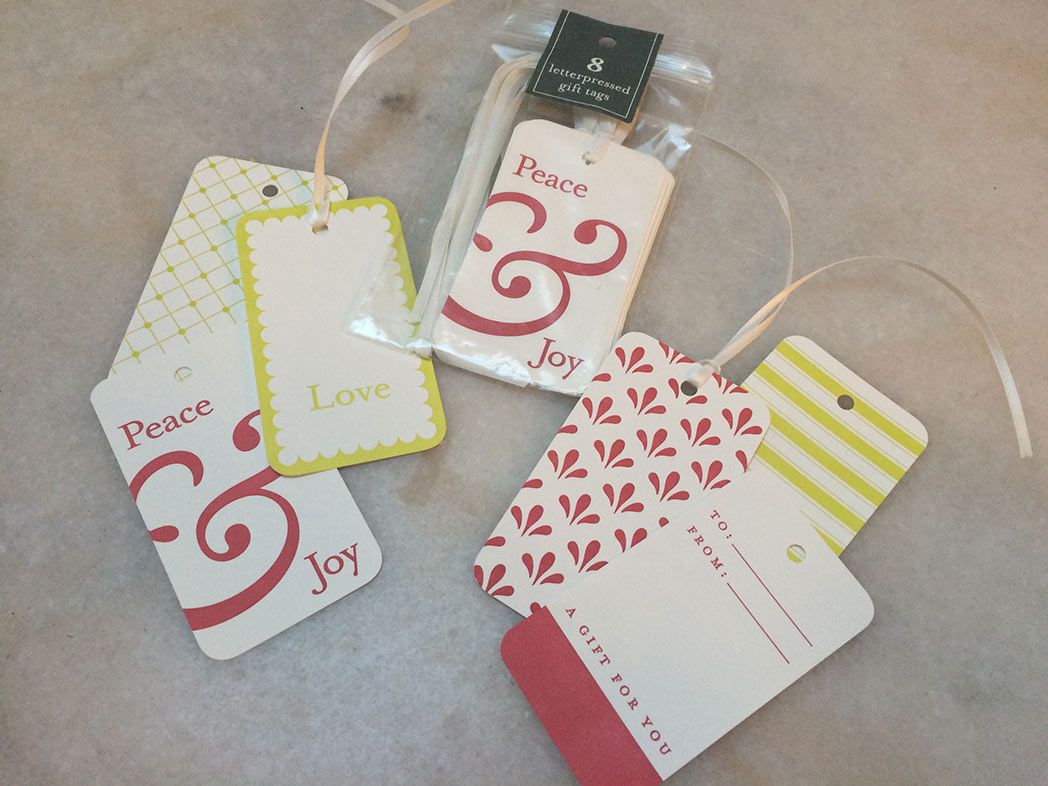 A collection of 8 letterpressed gift tags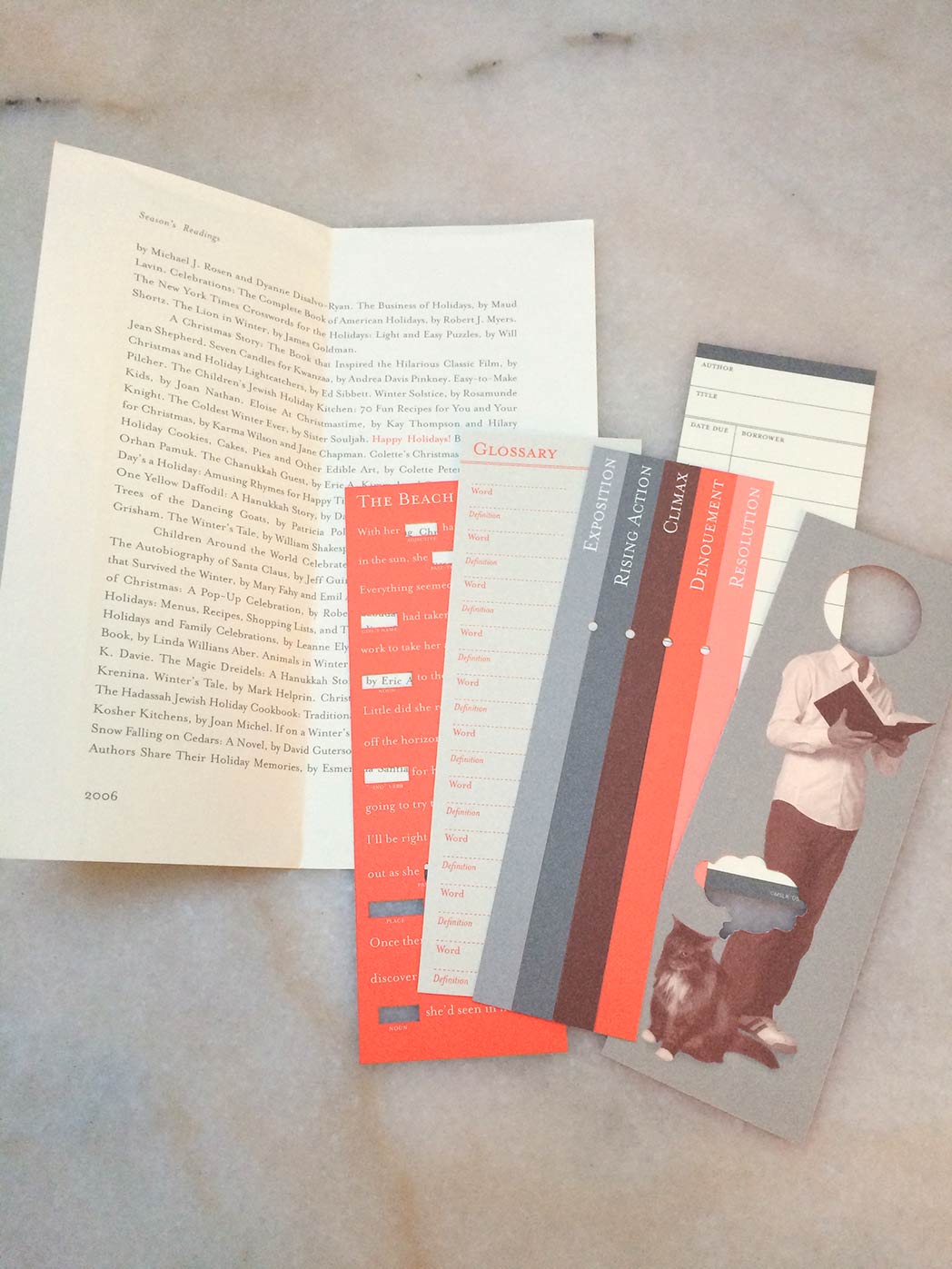 Season's Readings! This set of five innovative, double-sided bookmarks combines clever copywriting with clever production techniques to enhance any reading experience. Here's what's included:
Cheat Sheet Bookmark:
For those who seek a challenging read, this bookmark helps you keep on top of difficult word and multiple characters.
Fill-In Bookmark:
Die-cuts allow you to use the text in your book to create your own story. Reuse it again and again.
Library Card Bookmark:
For those who enjoy sharing their libraries, here is a bookmark to help keep track of all those borrowed books!
Pictorial Bookmark:
Give your picture books a face-lift. Use the die-cuts to bring these new characters into your story.
Storyline Bookmark:
Literature buffs, meet your new best friend. This five-fingered bookmark lets you mark the key points in the story as you read.
Gift-tag stickers spell out "Cheers!" Watch the message disappear, as you peel off each tag.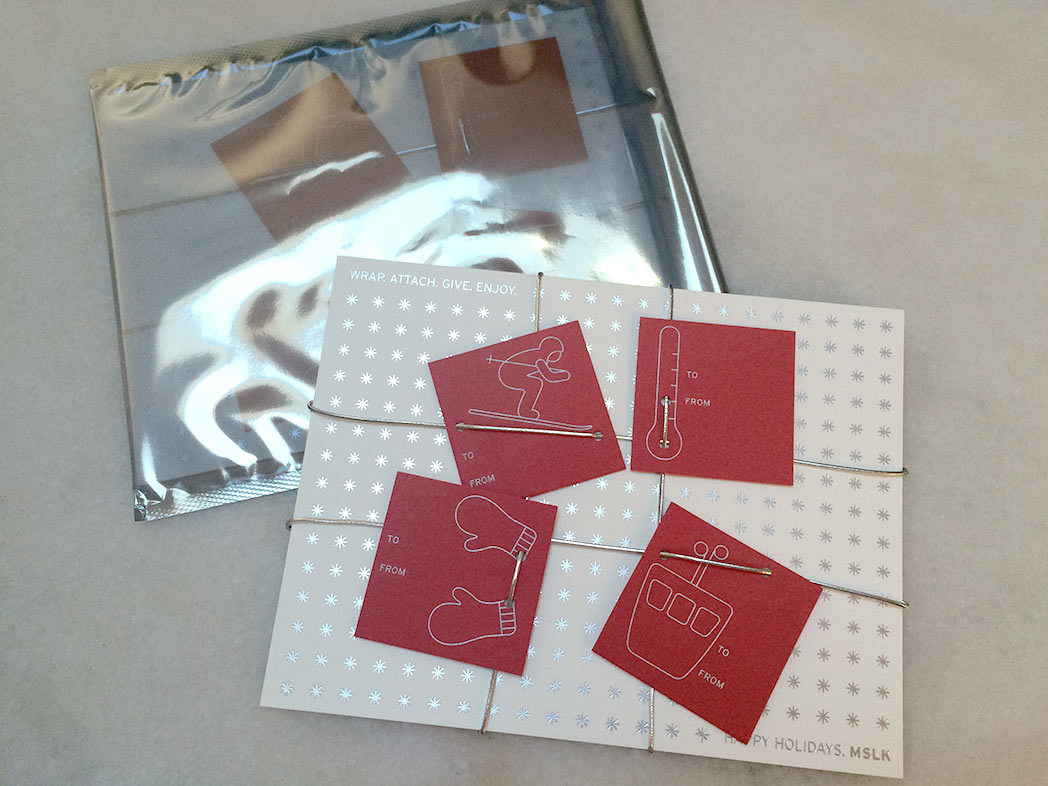 These foil-stamped gift tags contain winter-inspired illustrations that interact with the elastic silver string that is used to attach them.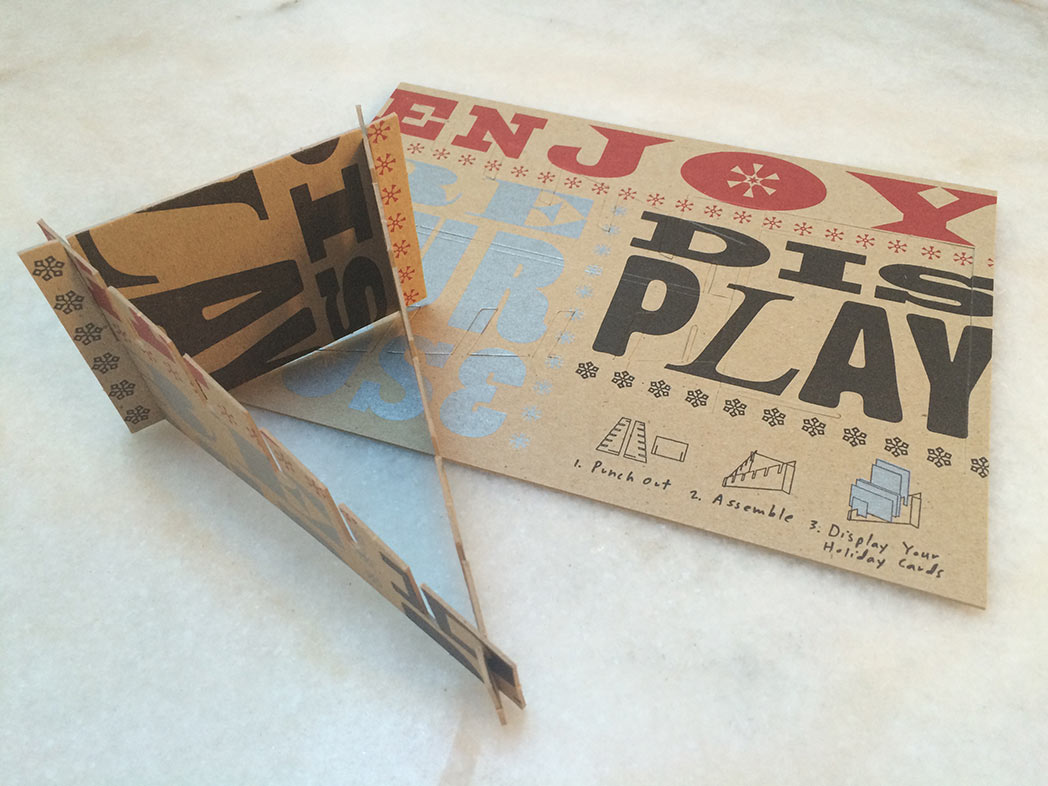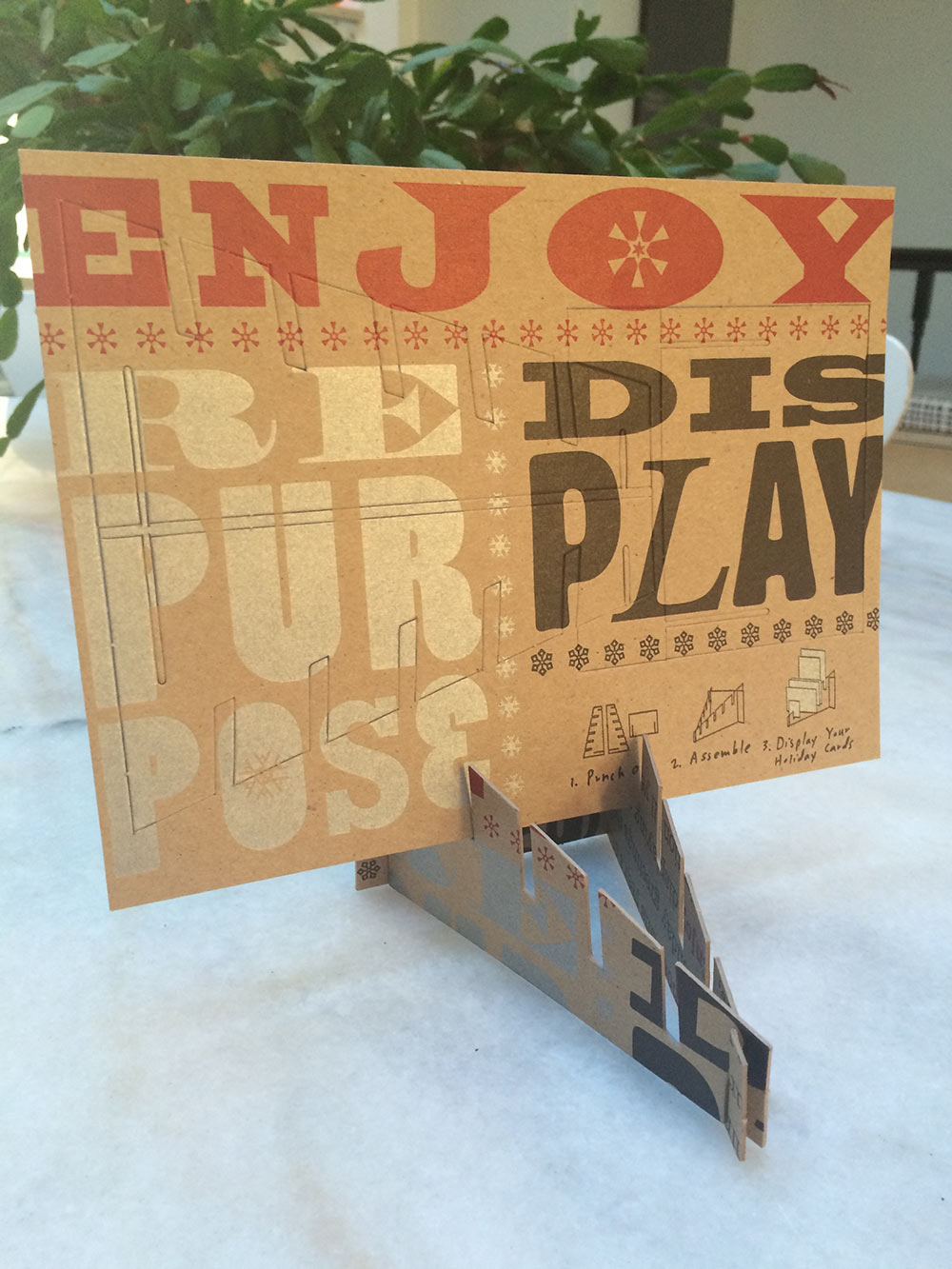 This recycled chipboard card transforms into a stand to display your other holiday cards or inspiration.