MSLK's Things to Love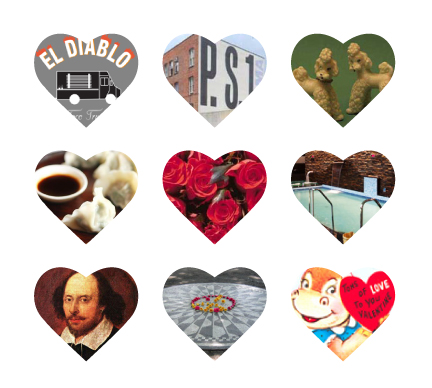 We're big fans of Valentine's Day here at MSLK. In keeping with tradition, we're sharing some of our favorite things to set your heart aflutter. Whether you'll be spending the 14th with your sweetheart or rocking it solo, we've found a little something for everyone to love.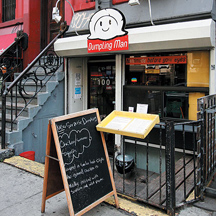 Dumplings for Your L'il Dumpling
The best dumplings in the world – we are certain. The seared chicken are the best, but the special veggies are always good too. Chances are you may spot MSL or SLK here, as they are addicted.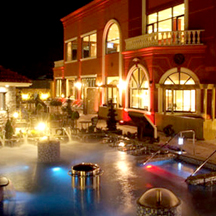 The Royal Treatment
Four floors of awesome personal pampering to choose from in… wait for it… Queens! We suggest dedicating an entire afternoon to Spa Castle because there is just so much to take in. Bring a bathing suit for the pool and leave your cares behind.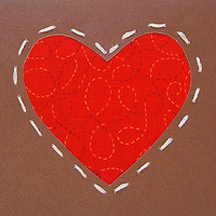 Can't Buy Me Love
Whether for your mom, your BFF, or your crush, we all agree there's nothing better (or more recession/eco-friendly) than handmade Valentines. Cut up some cool graphic from your recycling bin, add in some tape, or string and viola! Short on ideas? Download and print our MSLK Valentines.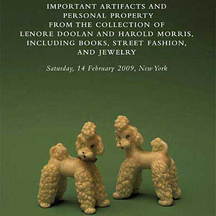 Have a Laugh… and  a Cry
This book, cleverly disguised as a auction catalog, details the remnants of a fictional, failed love affair. The reader can piece together the history of the relationship through all the objects placed on the auction block.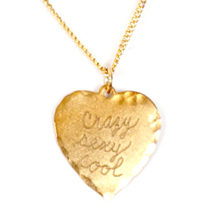 Valen-Tiny
Every day can be Valentine's Day with these pendant necklaces from In God We Trust. They're hand-inscripted with cheeky, endearing (and some risqué) phrases. Ooh la la!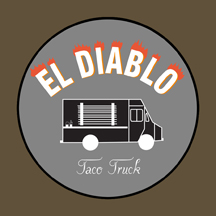 Bring the Heat
Saddle up to the bar at Union Pool in Williamsburg, and be sure to check out the the awesome organic tacos in the back at El Diablo Taco Truck. What's more romantic than tacos from a truck anyway?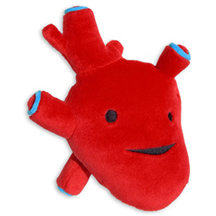 Give Your Heart Away
Forget the teddybear – opt for this stuffed anatomical heart instead.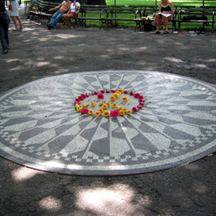 Strawberry Fields
Perhaps a bit morose at first, this memorial to the late, great John Lennon is a great place to go when all you need is love.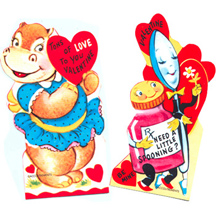 Kick It Old School
These retro cards remind us of when mom used to send us to school with Valentines for our entire class. So much better than an e-card…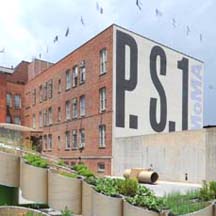 Kick It New School
It's not time for the PS1 warmup party just yet, but there are some pretty hot exhibits inside. Leandro Elrich's Swimming Pool looks especially crush-worthy.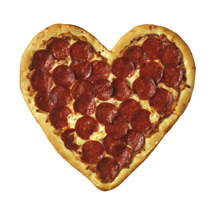 Stimulate Your Tastebuds
Head to No. 28 for their Valentine's Day special: aphrodisiac, heart-shaped pizza. Choose from a variety of options ranging from the "Seafood Seduction" to a chocolate dessert pizza.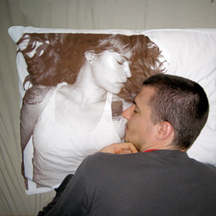 Sweet Dreams
Haven't found the girl of your dreams just yet? Maybe you need to sleep on it… literally. This clever pillowcase from Keetra Dean Dixon ensures that even singles needn't be lonely on Valentine's Day.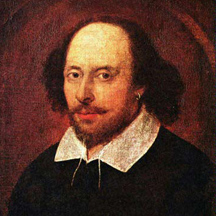 Channel Your Inner Shakespeare
Roses are red, violets are better
Nothing as nice to express undying love than
Iambic Pentameter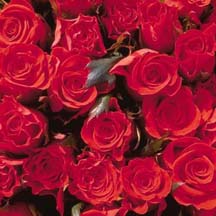 Recycle Your Roses
Let's be honest, conventional red roses are a bit faux-mantic. They never last more than a day or two anyway, so why not give them a second life by cooking with them?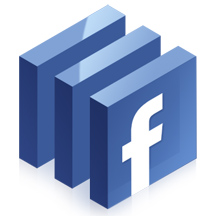 Cyberstalk Old Flames
Yes, it's the hottest thing on the interweb, and MSLK has finally joined the bandwagon! Facebook us so we can continue to whisper sweet nothings in your ear all year long.
As always, we'd love to hear your plans and suggestions for spreading the love this year! Be sure to check out past Valentine's Day suggestions for more ideas.