Master of Linen: Trade Booth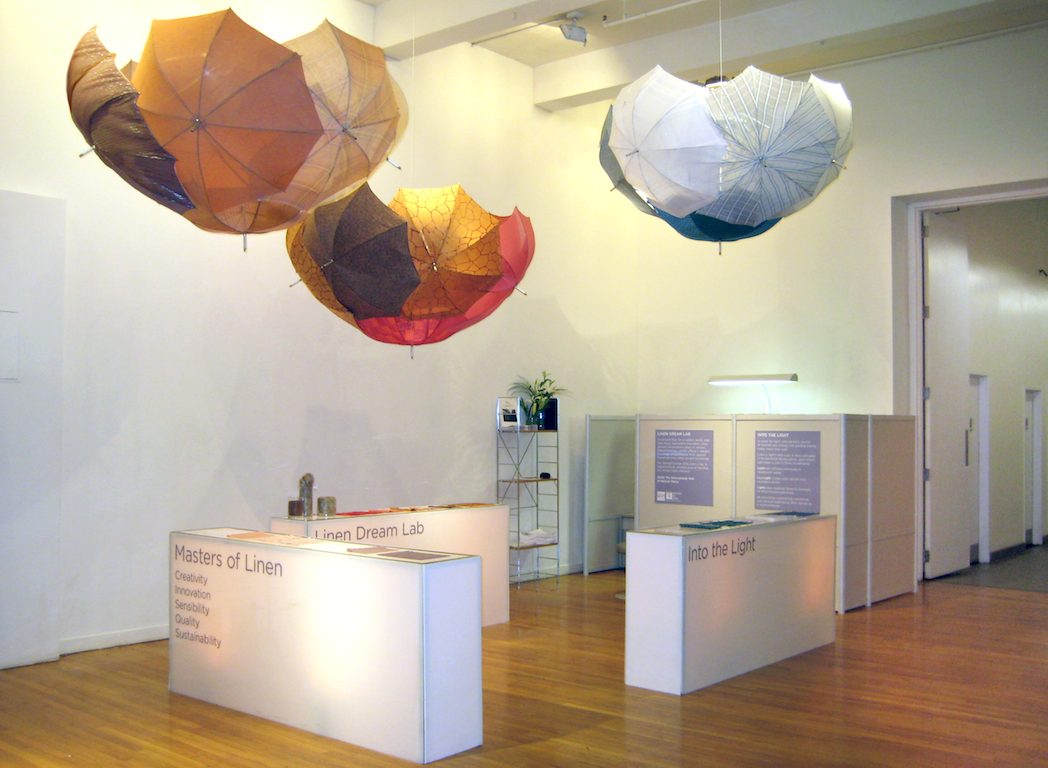 Challenges
Masters of Linen, a French organization dedicated to educating designers on the possibilities of sustainable linens, was looking to create a trade show booth for the Premier Vision fabric trend show. This booth needed to be inspiring, alluring, and commanding from afar, while reflecting MOL's marketing theme, "Into the Light."
Strategy
MSLK strategized to create a large-scale, artistic statement to draw visitors to MOL's booth. This installation would showcase the luminescence of sustainable linens and explain the endless possibilities behind the fabrics.
Design
Drawing upon the theme, MSLK worked with MOL to create an artistic chandelier of umbrellas fashioned out of sustainable fabrics. These striking chandeliers drew visitors into the booth from across the room and served as the centerpiece of the entire show. In addition, we rented white tables to feature fabric swatches and color trends. These tables were illuminated from within by dimmable LEDs, providing an additional source of light.
Success
After a successful exhibition in New York, the booth design continued to tour in the Paris Premier Vision show and at FIT during Fashion Week.