Our Process Ensures Success
We help our clients find their unique voice in today's crowded market, sending a unified message across all touch-points. We call this 360° Branding. Following our unique process ensures that every decision made positions you closer to your goal.
1. BRAND STRATEGY
In this phase we define the problem by listening, researching, and collaborating closely with stakeholders. Deliverables may include:
Brand Audit
We take a sweeping view of all visual materials to assess consistency, core brand elements, and problem areas.
Stakeholder Interviews
We speak to key decision makers to understand needs, values, and concerns. Interviews with sales reps, key accounts and clients can also help unearth new challenges.
Competitive Analysis
We analyze your competitors' core messaging, visuals, and tools to better understand how your brand fits within this landscape.
Consumer Research
We use interviews, surveys, secondary research, and in-person observations to understand your current and prospective customers on a deeper level.
Site Visits
We'll visit your retailers to gain firsthand insight as to what performs on shelf. Observing how products are organized can help inform product development and design decisions.
SWOT Analysis
We complete a thorough analysis of your strengths, weaknesses, opportunities and threats, to inform the design process.
2. MARKETING Strategy
The strategy phase is about gleaning insights through mapping, organizing, and simplifying, allowing us to produce a roadmap to guide the creative process. Deliverables include:
Positioning Charts
We measure our clients' positioning in relationship to their competitors across a variety of factors until we find the white space.
Creative Brief
The Creative Brief details the project goals and the measure for success. It serves as the blueprint throughout the process.
Tagline Development
Some tagline are descriptive. Some are clever. Some are both. We will help create the most memorable and descriptive ones.
Customer Profiles
Our customer research typically is transformed into 3-5 key profiles. These profiles are used to weigh the success of the creative.
Marketing Plan
A solid Marketing Plan ensures that all the great planning and creative actually is seen. "If you fail to plan, you plan to fail!"
Brand Voice
Some brands are cool, some are fun, while others are all about being naughty. Some whisper, some shout. We take a look from all angles before deciding on the right approach.
Brand Architecture
The way in which sub-brands, products, or services within an organization related to one another. We are equally adept starting from scratch, or reorganizing what is already there.
Naming
MSLK's collaborative workshop approach for naming has a process that facilitates innovation while also keeping an eye on practicality with regard to SEO.
Wireframes
Before you build any house, you begin planning with a blueprint. We take the same approach, which allows teams to focus on structure before the subjective process of design begins. This holds true for websites as well as packaging.
3. Creative Exploration
Our design phase uses insights gleaned from the strategy to define targeted directions that directly answer business goals. There are no surprises, as your team is prepared for creative even before design begins. With a unified team vision, the design process moves swiftly and efficiently.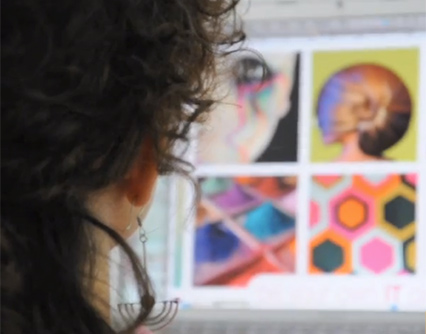 Logo and Identity Design
A logo is often the most visible part of brand identity, and can take form of a logotype, icon, symbol, or any combination thereof.
Packaging
For brands in the consumer packaged goods arena, packaging IS your brand. This is where you tell your product story, your brand story and distinguish yourself from the competitors.
Websites
Every brand needs a website, and every website needs to tell a story — multiple ones, in fact. Some site are merely informative, while others sell products.
Sales Collateral
Sales teams need to be telling a consistent brand story. When they are not, they create their own stories. Smart brands give their sales teams smart materials to create a cohesive brand story.
Marketing Campaigns
Smart or serious? Whisper or shout? Brash or modest? No matter which is right for you, effective campaigns are created with the audience in mind.
Photo Art Direction
Beautiful graphics and poignant text have their place, but pictures are still worth a thousand words. The way a product is lit, the model's outfits, the location, the props — all are opportunities to extend your brand's story. These images help tell the brand story online and in social media.
Retail and Signage
Some products speak for themselves, but most need a little help from well-executed shelf-talkers, and point of purchases displays. Brands can no longer rely on salespeople to tell their stories.
Promotions and Giveaways
From in-store sampling programs to social media contests, brands need a savvy team to help them navigate the most appropriate way to get their message out there. Fresh thinking in this arena is rewarded by deeper market penetration and increased active users.
4. Production Supervision
We're obsessed with helping our clients reach and exceed their goals. Our oversight of projects through to completion, quantitative and qualitative testing have helped clients increase sales up to 40%. Success also means enabling a brand to stand on their own with comprehensive guidelines to continue
Thank You
We look forward to being in touch soon!
GET IN TOUCH WITH US!
We would love to hear more about you and your project. Please fill out the form below, and we'll get in touch!
Note, you can change your mind at any time by clicking the unsubscribe link in the footer of any email you receive from us, or by contacting mslk@mslk.com
We will treat your information with respect. We use MailChimp as our marketing automation platform. By submitting this form, you acknowledge that the information you provide will be transferred to MailChimp for processing in accordance with their Privacy Policy and Terms.