When travelers think of functional performance luggage, they think of Tumi luggage. Yet, for all of Tumi's strength and performance for corporate travelers, the brand had never been viewed as particularly sexy or fun. To counter this perception problem, they introduced the T3 and Flow lines — a series of innovative products with rounded edges, multi-media features, and hip, asymmetrical designs. These products were designed to bring women and younger men into the family and Tumi asked MSLK to help with the promotions.
Read project brief Read project brief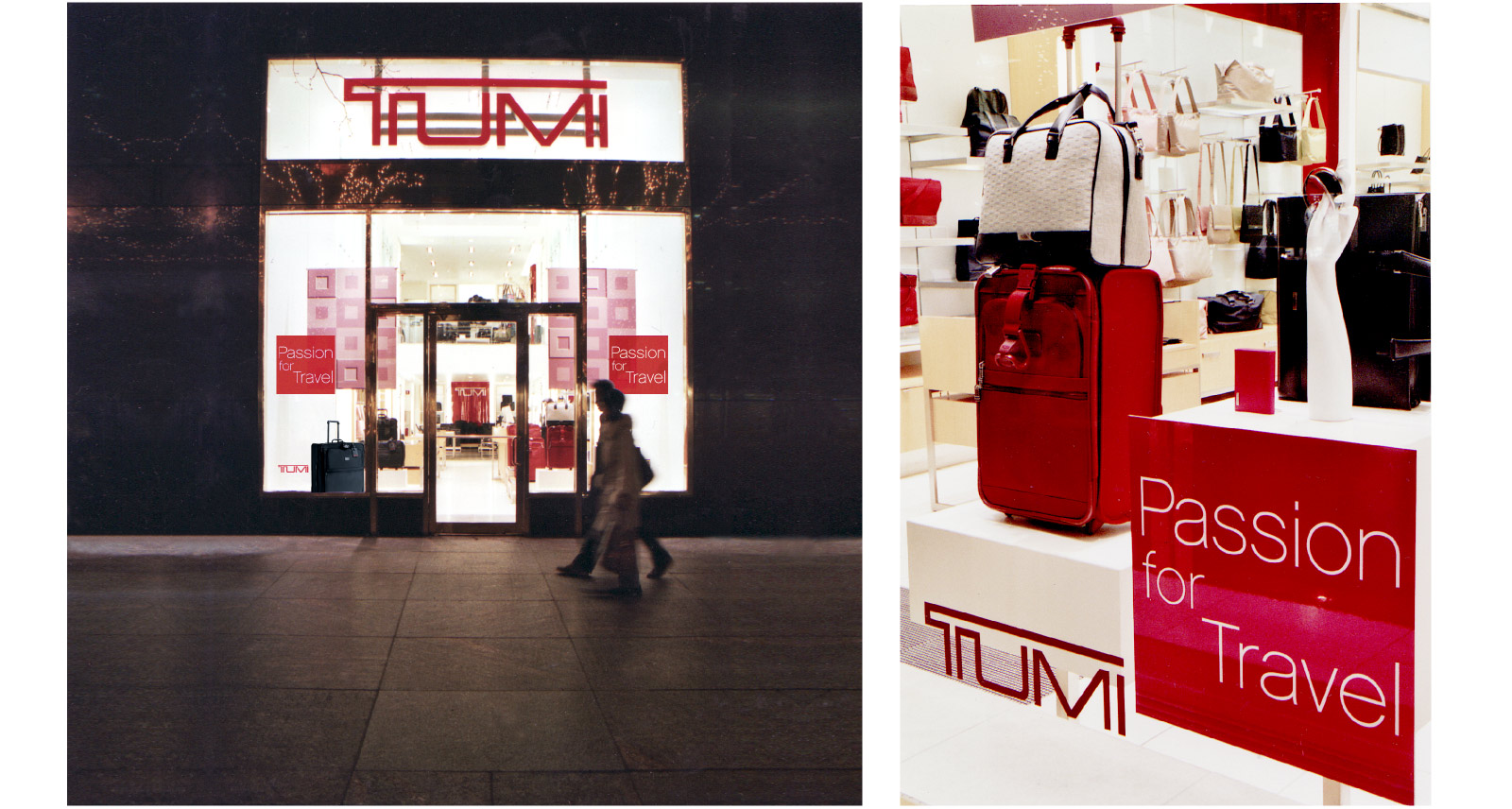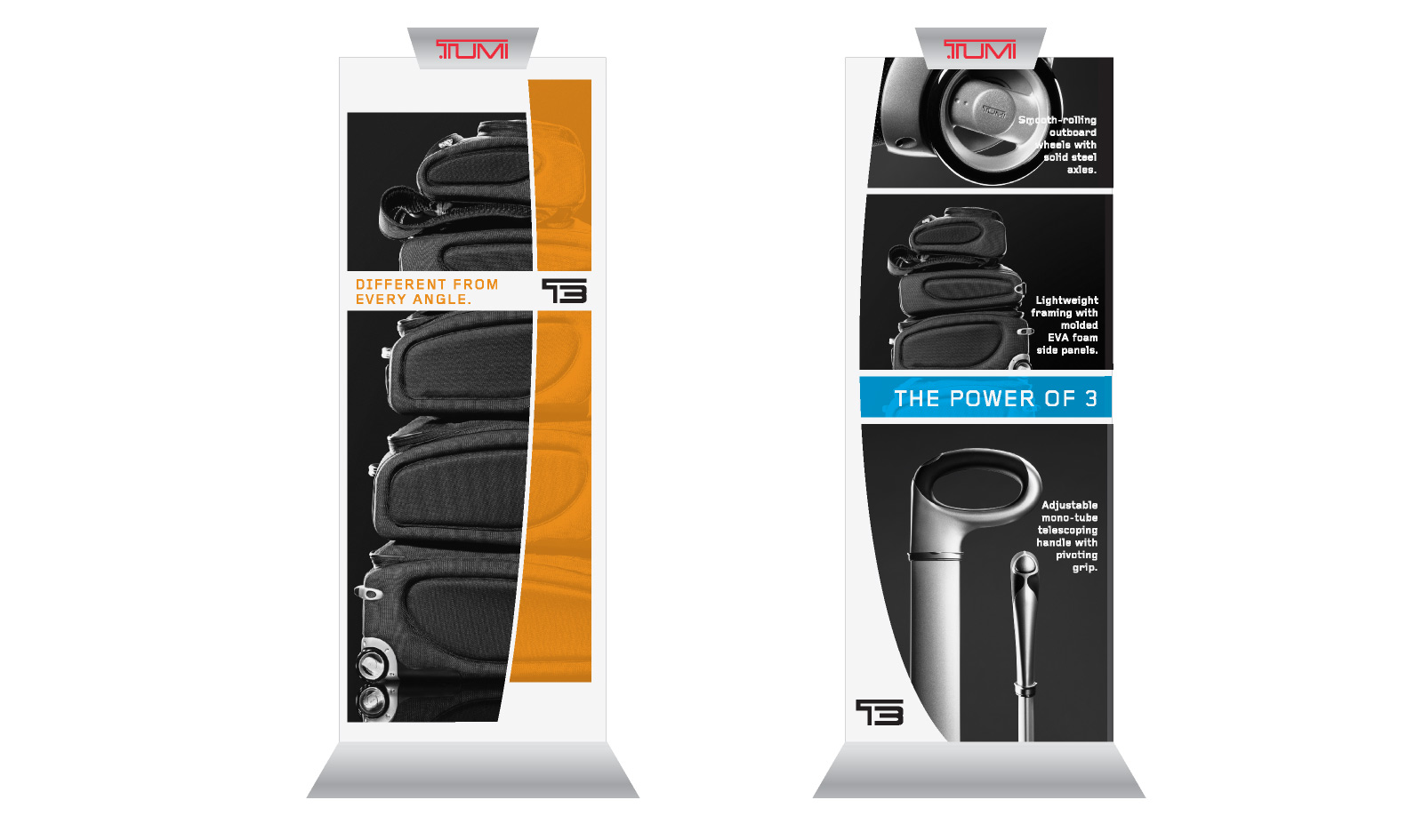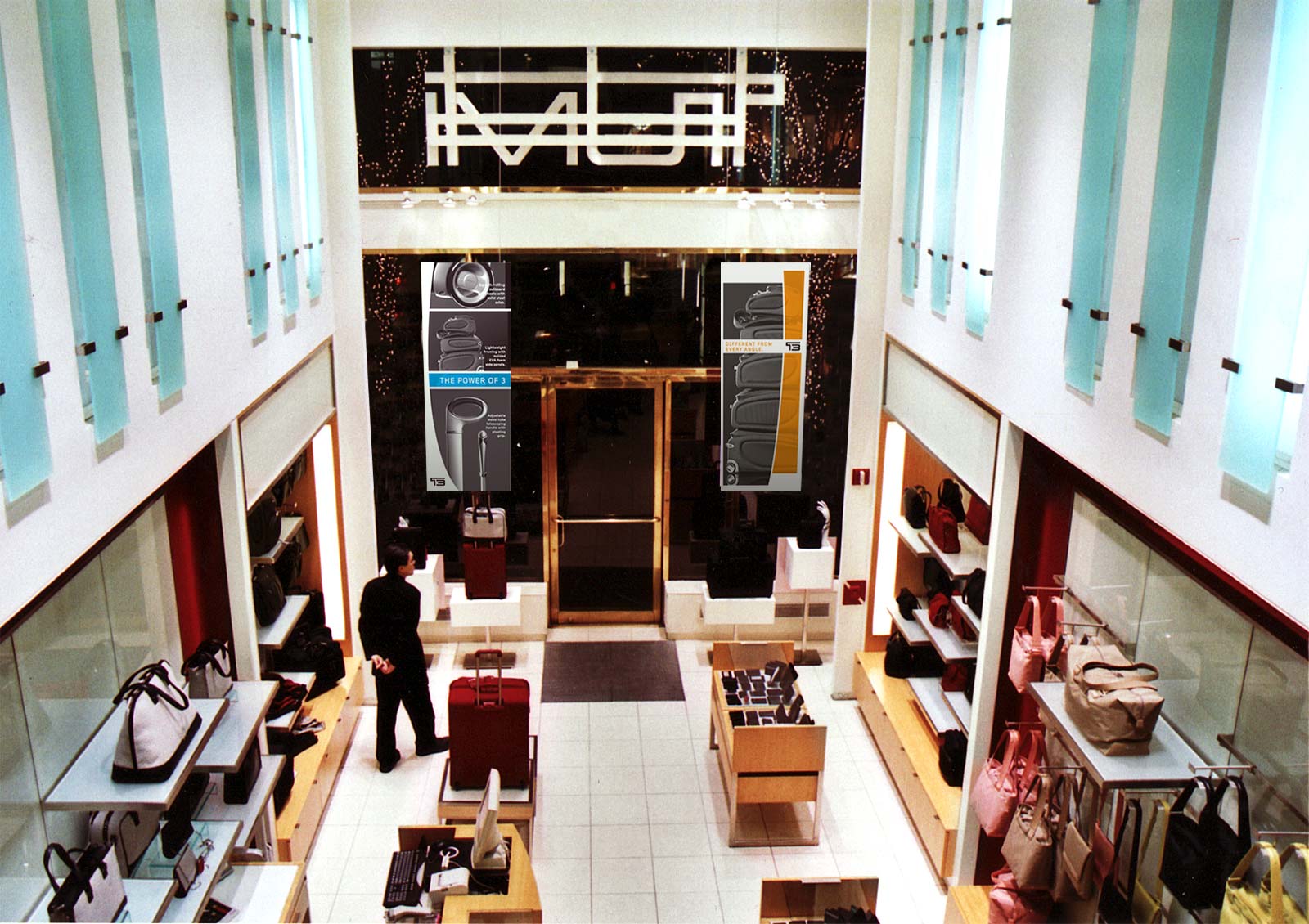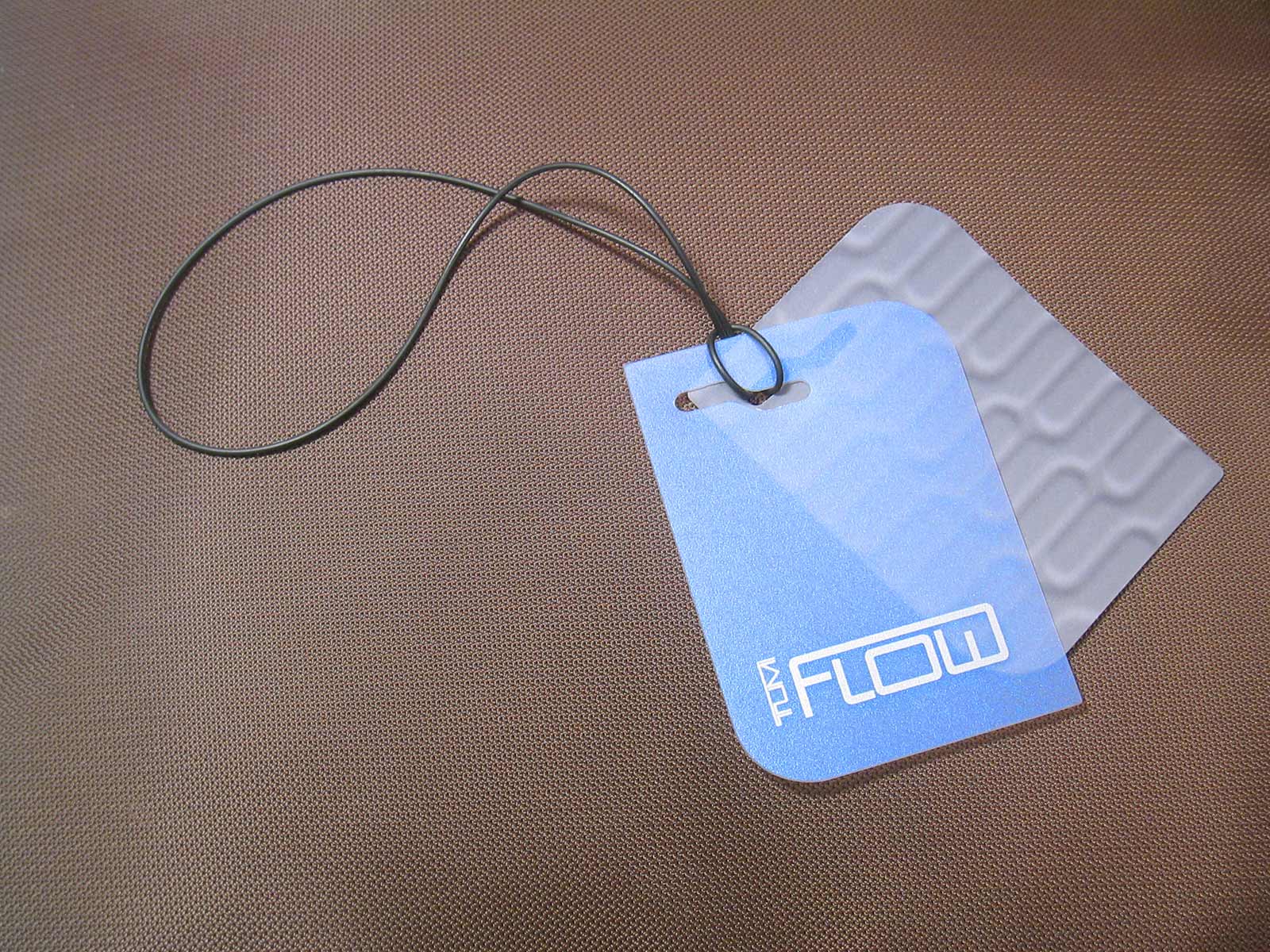 1. CHALLENGE
Tumi, a premium luggage company, wanted to encourage customers to think of them beyond the standard black roller bag. With an ambition to bring women and younger urban male professionals into their core target audience, Tumi came to MSLK to create a series of seasonal retail window displays, as well as signage, in-store promotions, and hangtags. Since Tumi is an international brand, our challenge was to create designs which could be infinetely flexible, by language, product features, and retail locations.
2. STRATEGY
For the window displays, MSLK proposed using ALU, an expandable track system, that provided the flexibility to hang different graphics, shelves, and products in various configurations. This display system provided a customizable solution for all retail windows worldwide. Similarly our solution for hangtags was to create one keepsake tag, universal for all products, while the secondary, more cost-effective, paper hangtag could be easily customized with individual languages and product features.
3. DESIGN
Drawing inspiration from the product, our designs used dynamic, asymmetrical shapes and patterns found in the bag construction. Since these promotions were often displayed next to the products themselves, we used tight photographic crops of features to call attention to the detail and quality.
4. SUCCESS
The true value of these multifunctional solutions is the longevity of their use by the Tumi brand. In addition, MSLK's design solutions aided T3 in becoming Tumi's most successful premiere line launch to date.
SHARE PROJECT