<--Previous Up Next-->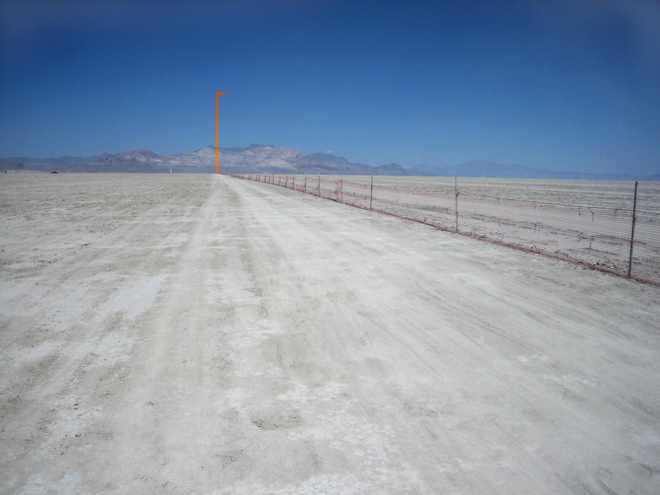 And well, that's where it ends...the 2663 Urban Tumbleweeds I mean. The next day PB and I got up, worked all day, finished the chain, started hanging the signs and then had to run in and take shelter from a giant dust storm. I didn't take 1 single photo on Monday. We just worked.
On Tuesday morning, before I arrived to finish the signs, a rough and tumble worker from the DPW who was patroling the border/trash fence tore the project down and threw it away. When I finally tracked him down on Friday he wanted to know where I got the "audacity" to attach something to the trash fence. He felt that our bags were catching too much wind and compromising the structural integrity of the fence. In fact, he stated that we did "too good" of a job daisy chaining the bags together which created drag in the 40 mile hr winds.
Perhaps the project was causing some problems... I just wish he had made ONE call on his radio to the ARTery to find out it was register work of art. Or that one of his many workers had addressed this issue while they watched me install it over the course of 2 days. I could of rallyed my camp, taken it down within 1/2 hr, and saved the project.
I took this shot on Saturday after removing the last zip tie from the fence (leaving no trace that the proejct ever exisisted). The orange flag in the background is where the project started... I'm standing at the finish...it was VERY long, and impressive, but you'll have to take my word on that.