Wigwam: Sock Packaging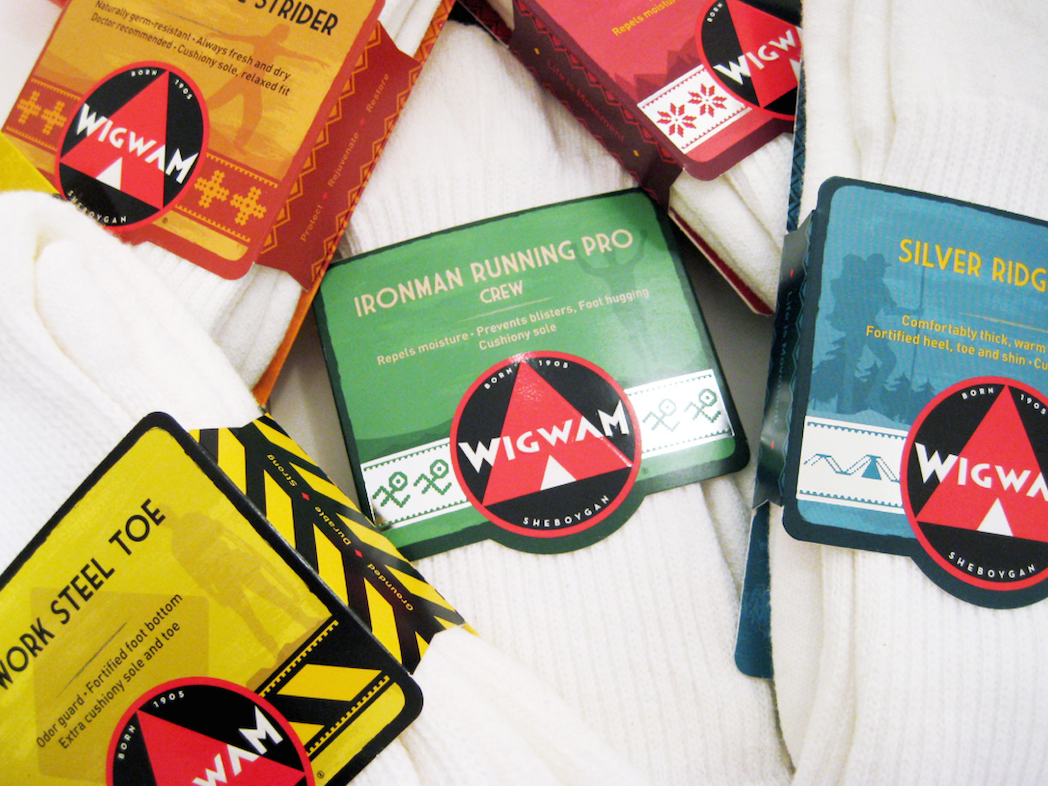 Challenges
Performance sock manufacturer, Wigwam Mills, was looking to secure its footing as an industry leader of socks constructed with advanced fibers. However, the company struggled with a weak brand presence through the introduction of their technologically advanced sub-brands, Ultimax and INgenius. The challenge was to redesign the packaging system and evolve the Wigwam name into a prominent brand within the retail environment, while also using insights gained from noted marketing consultant G. Clotaire Rapaille.
Strategy
MSLK began with a thorough research process and established a Creative Brief that outlined a successful product restructuring strategy and unified the Wigwam team on the significant changes lying ahead. In order to strengthen the brand, we eliminated the sub-brands and, in place, created a Pro-line that would house the technologically advanced socks. In addition, we distilled the company's 21 different categories into five distinct new lines that were developed to correspond with the retail environment: Outdoor, Sport, Snowsport, Health and At Work.
Design
MSLK employed a bold color system to distinguish the five different categories while standing out against competitors. We sought to create a strategic packaging solution that allowed consumers to identify the Wigwam brand from 20 feet away, the sock category at 10 feet, the product name at 5 feet, and the individual sock features up-close. Furthermore, we visually emphasized the extensive history and manufacturing heritage of Wigwam through Native American patterns and illustrations.
Success
Ultimately, this became the most important rebranding effort in Wigwam's history. The end results were instantly well received by sales representatives, retailers, and consumers alike. The 746 accounts who were able to grow their business in 2009, increased their orders of Wigwam socks by 192%. In addition, sales at Wigwam's top online retailers increased by 40%.