SVA Showcases Student's Sensationational Six Stringed Solutions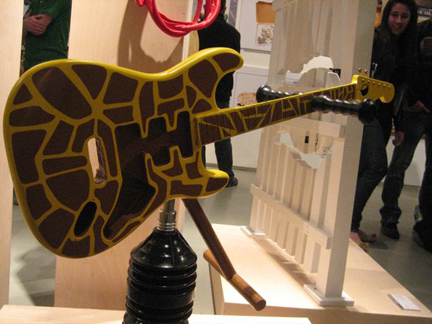 Recently New York's School of Visual Arts had an exhibit of student work at the Art Director's club. There was an amazing array of projects in just about every medium possible in 2D, 3D, and motion within the advertising, illustration, and graphic design departments.
Of particular note was a group of projects from the 3D illustration class taught by Kevin O'Callaghan. The assignment:
Given a basic Fender guitar as a starting point, illustrate a social or political organization's cause.
As someone who has used a guitar as my main subject matter for nearly every art project since kindergarten, I only wish I could have been given this assignment when I was in school.
The solutions were absolutely amazing, following are some of my favorites…
"WWF" By Cesar de la Vega: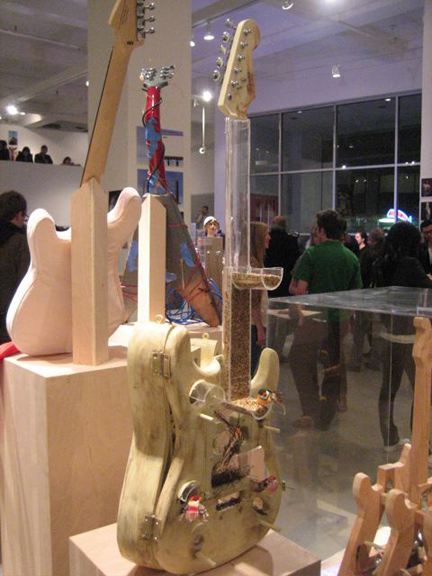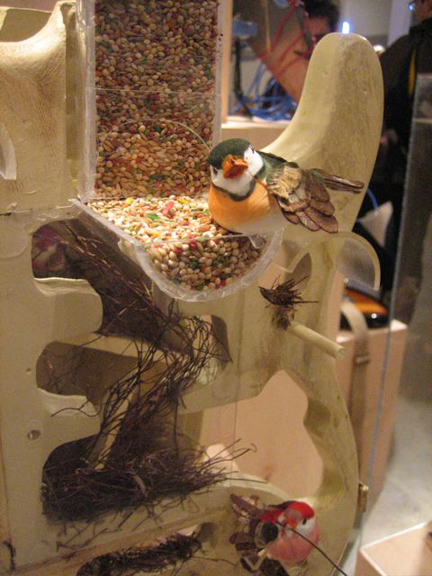 "National Eating Disorder Association" by Kathleen Ugurlu: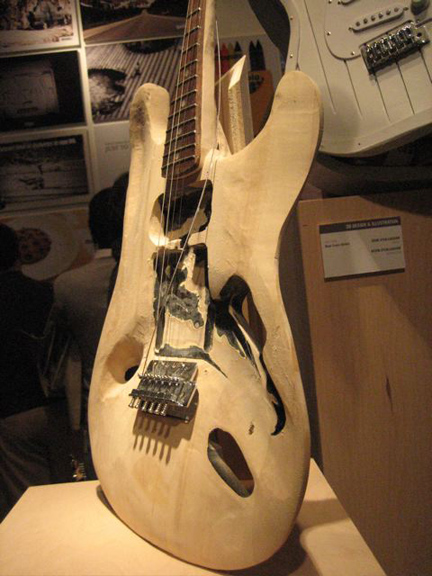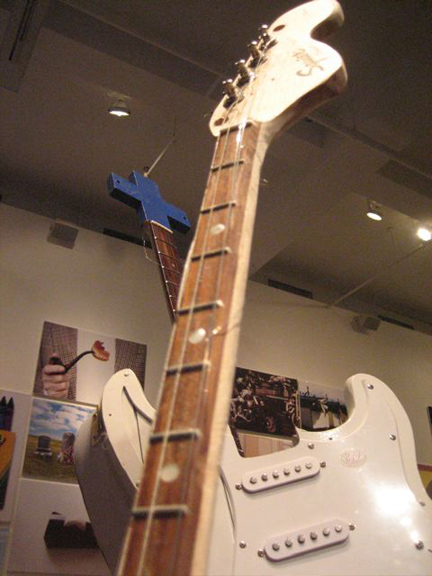 "Water for Life" by Benjamin Taylor:
"Salvation Army" Eun Jin Ho: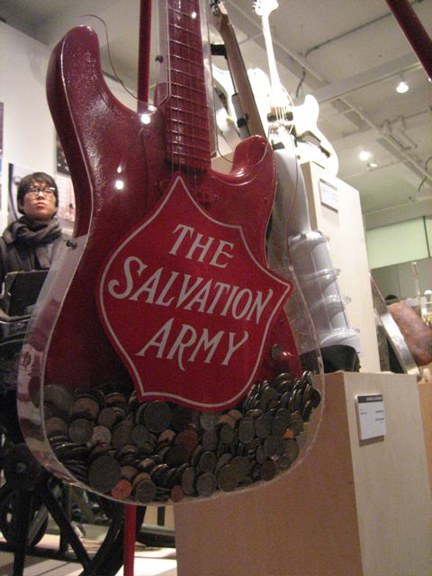 "War Child"  by Vanessa Lee: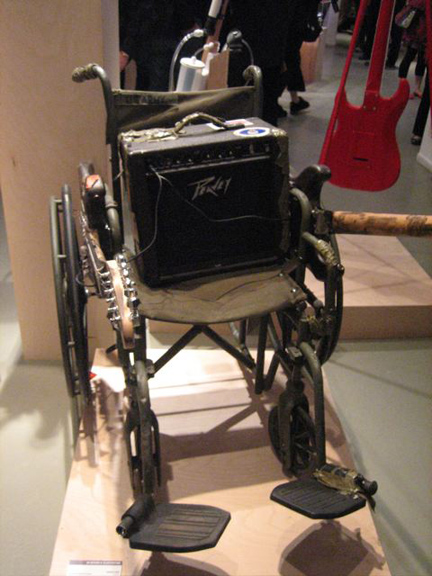 "Celebrity Fight Night" by Robert Paternostro:
AIDS Awareness by David Waelder (Keen observers will not the artistic license of using a Gibson Flying V in place of a Fender Stratocaster):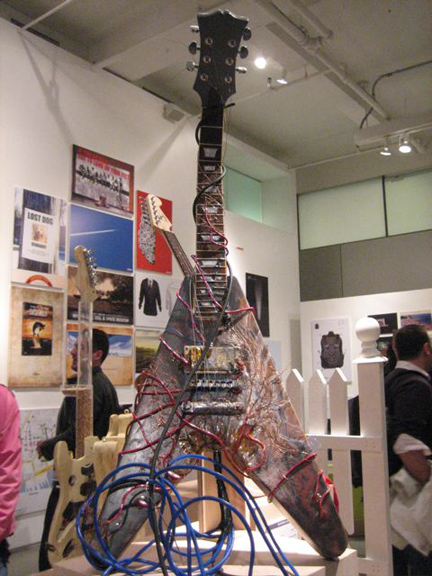 Some others which I was not able to find the artist or title info, but were brilliant nonetheless: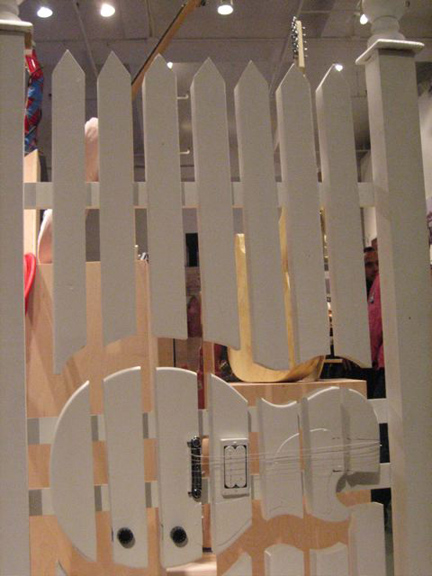 (I'm fairly certain that this was not for the Bjork Institute…)