LICBDC: Events Materials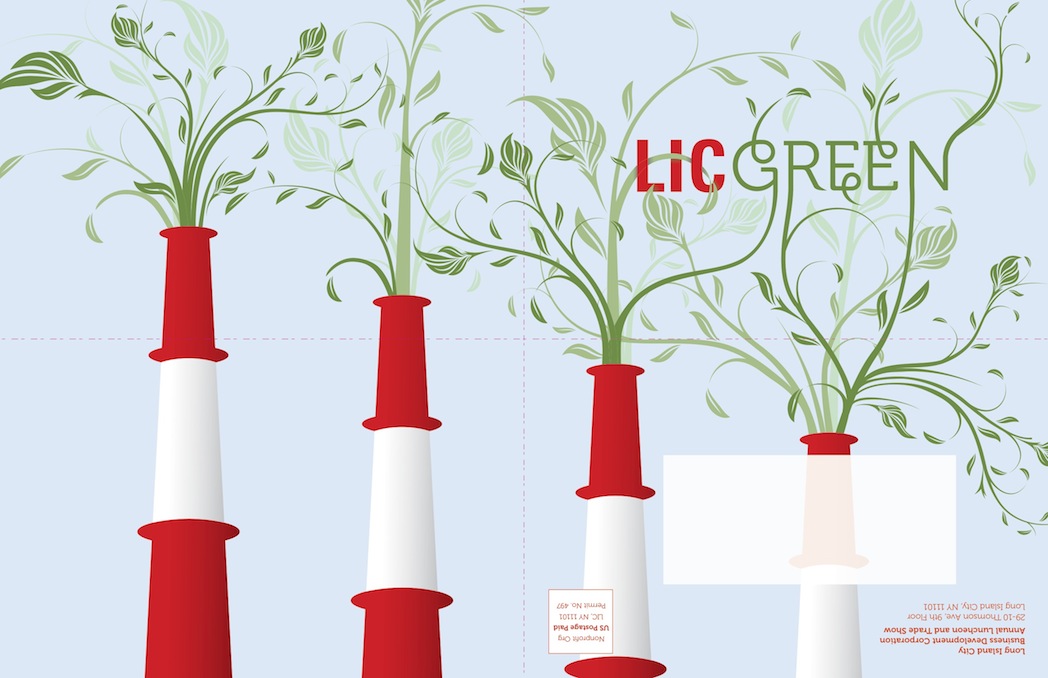 Challenges
The Long Island City Business Development Corporation needed an invitation and collateral materials to promote their luncheon honoring local businesses for their green practices. Each piece needed to visually address Long Island City and eco-friendly initiatives.
Strategy
MSLK sought to transform Long Island City's iconic Keyspan smokestacks, typically associated with environmental pollution, by substituting billowing smoke with growing vines.
Design
MSLK created a compelling illustration of red and white smokestacks that grew green vines. These vines entwined with one another to form "LIC Green," the event's title.
Success
MSLK's successful invitation design evolved into a perennial solution that was adopted into LICBDC's permanent green business program. The illustration continues to serve as the key image for the corporation's "Green Business Guide," a publication providing local green business owners with tips and advice.