Sparkle is a beverage containing a collagen peptide supplement used to reduce fine lines and improve skin elasticity. Extremely versatile, the product can be easily incorporated into a variety of recipes that fit well into a healthy lifestyle. Drawing upon our wide-ranging experience within the beauty industry, MSLK was integral in helping the brand launch.
Read project brief Read project brief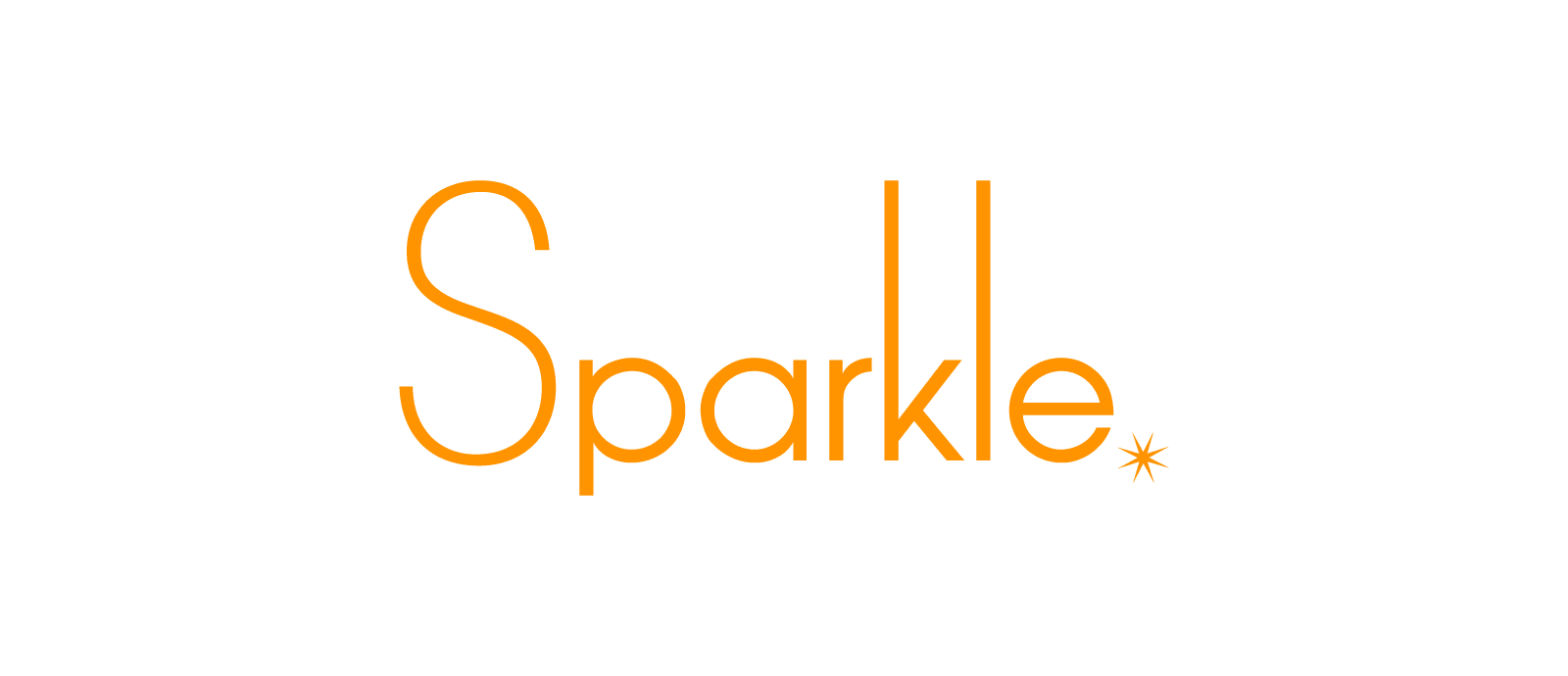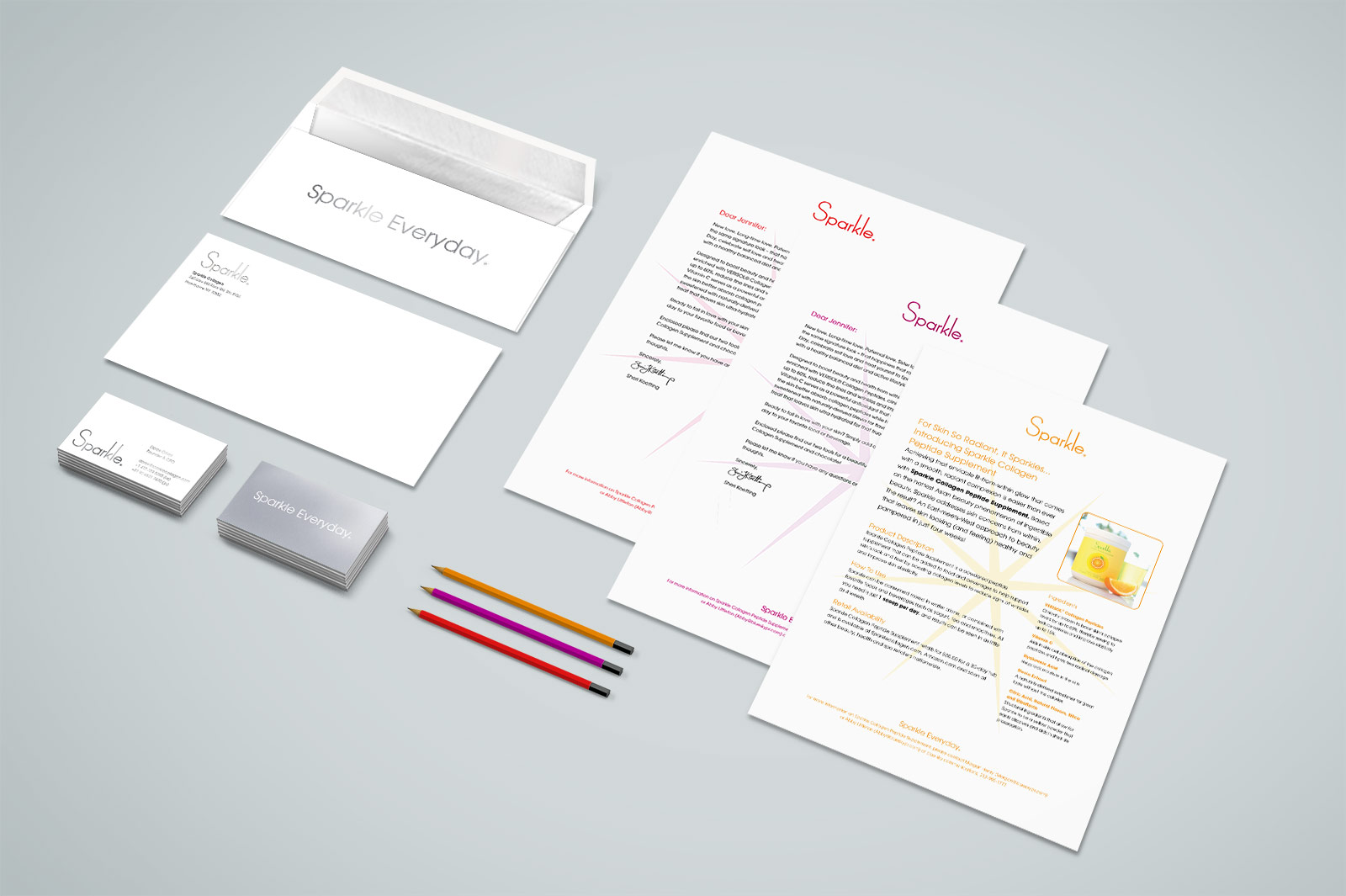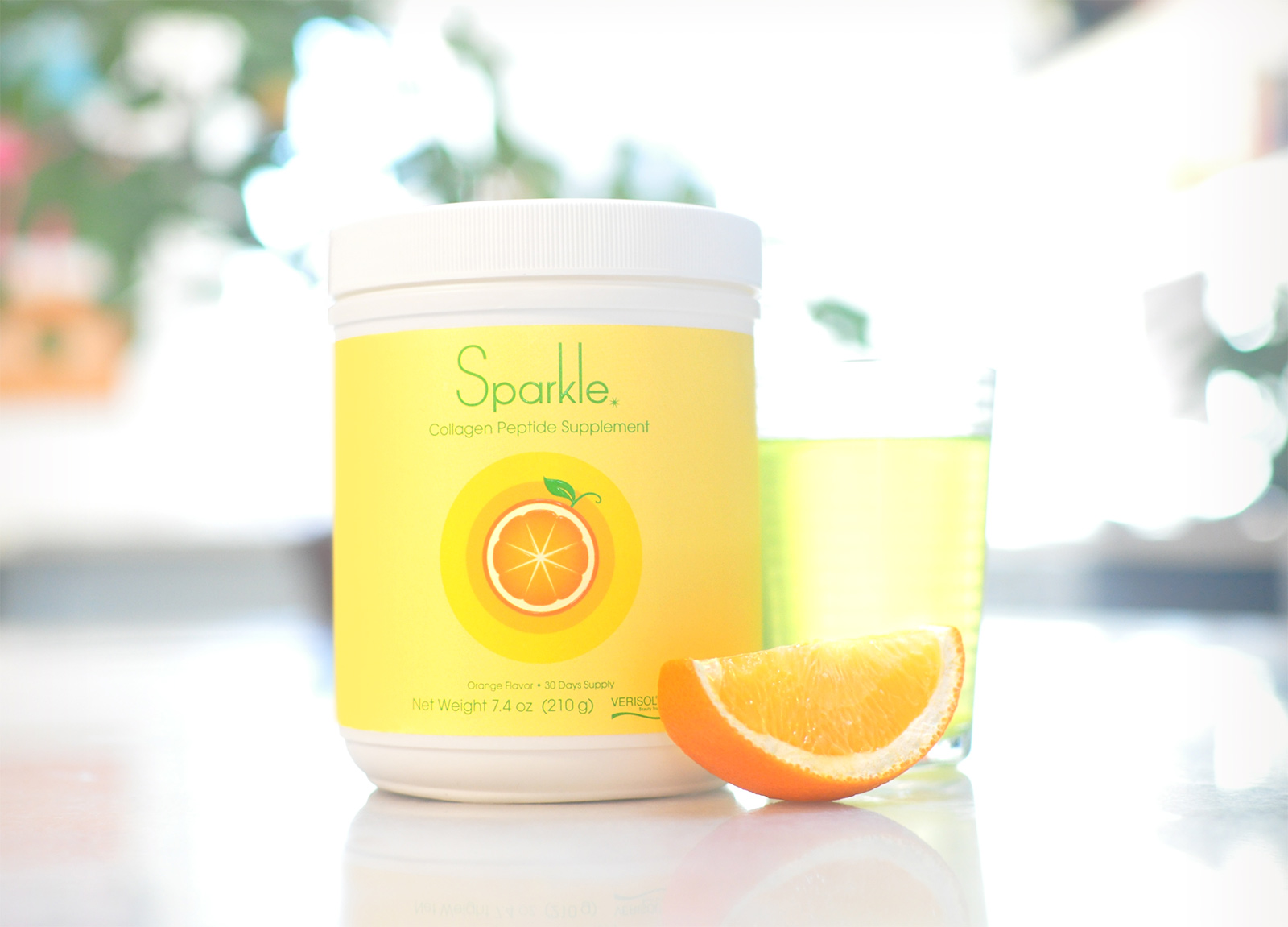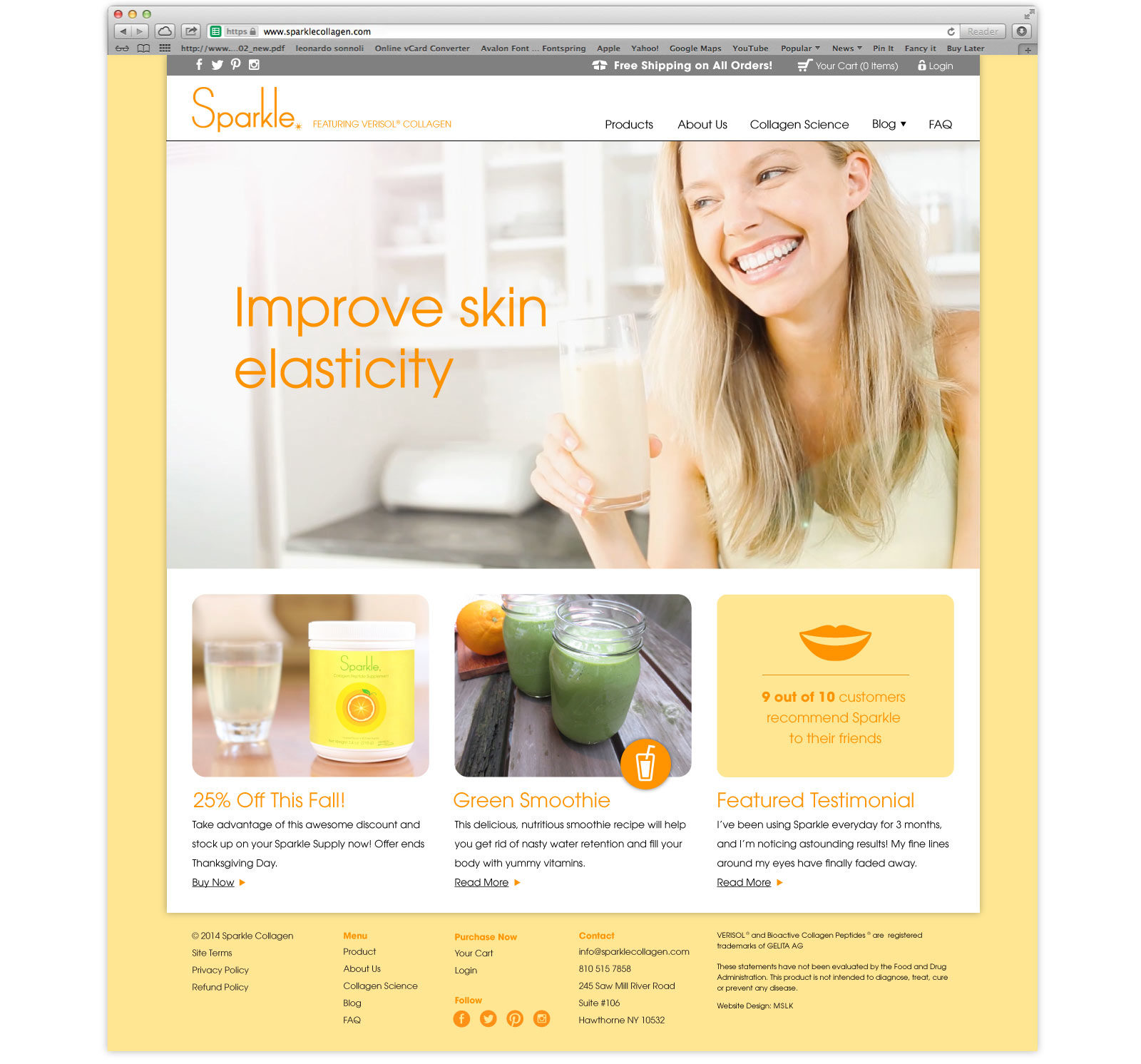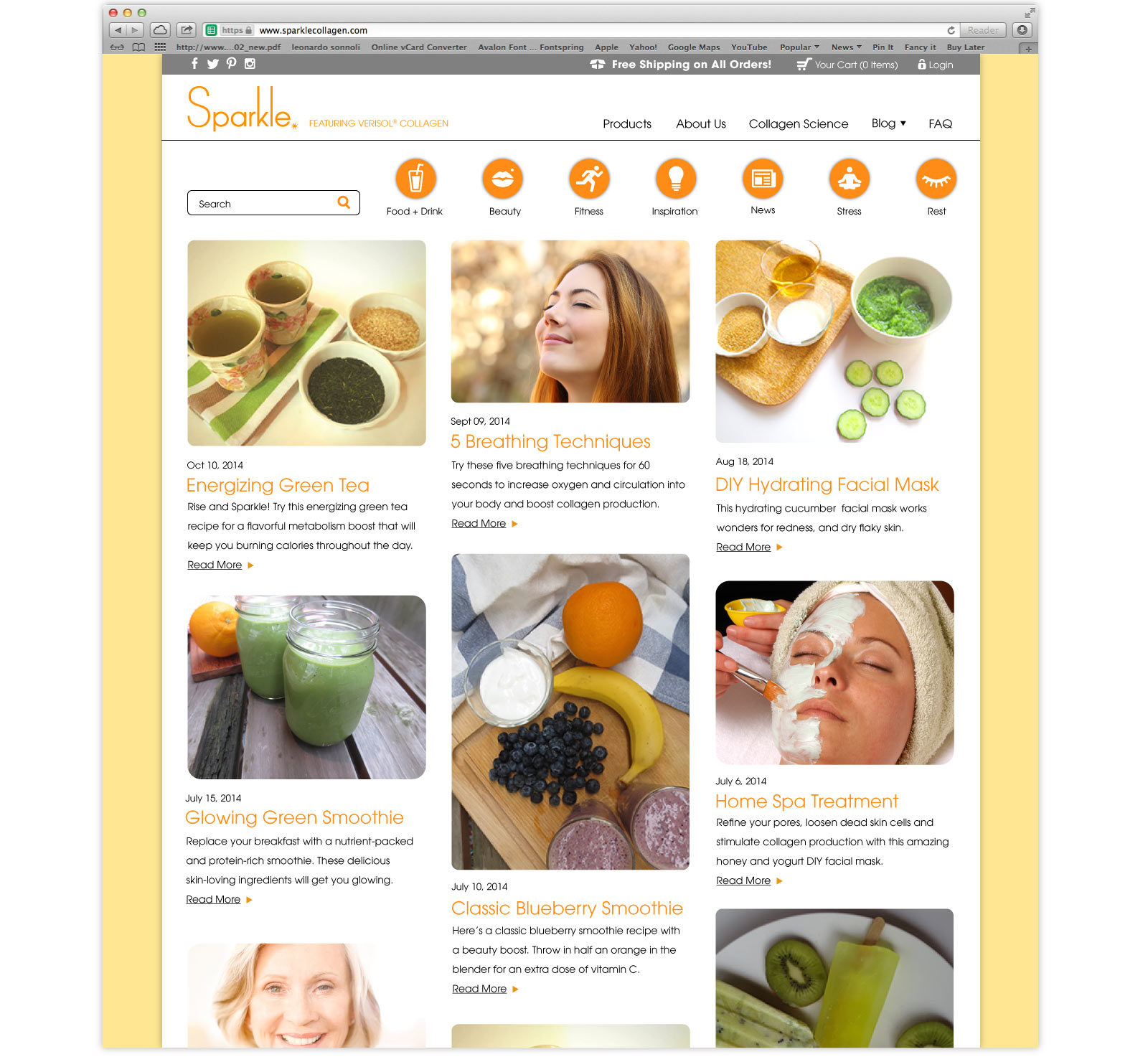 MICROSITE TARGETING BRIDES-TO-BE: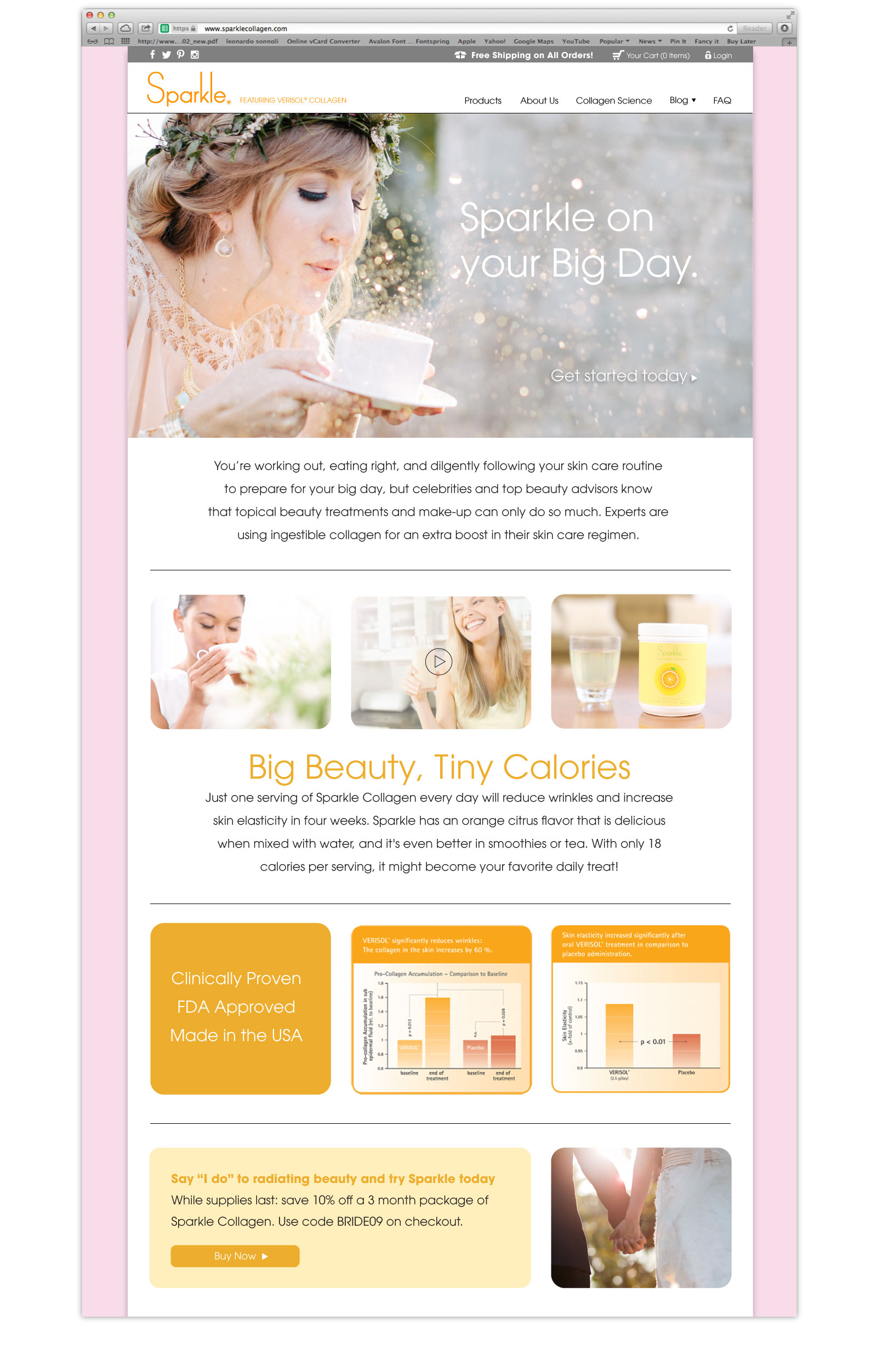 Product Brochure: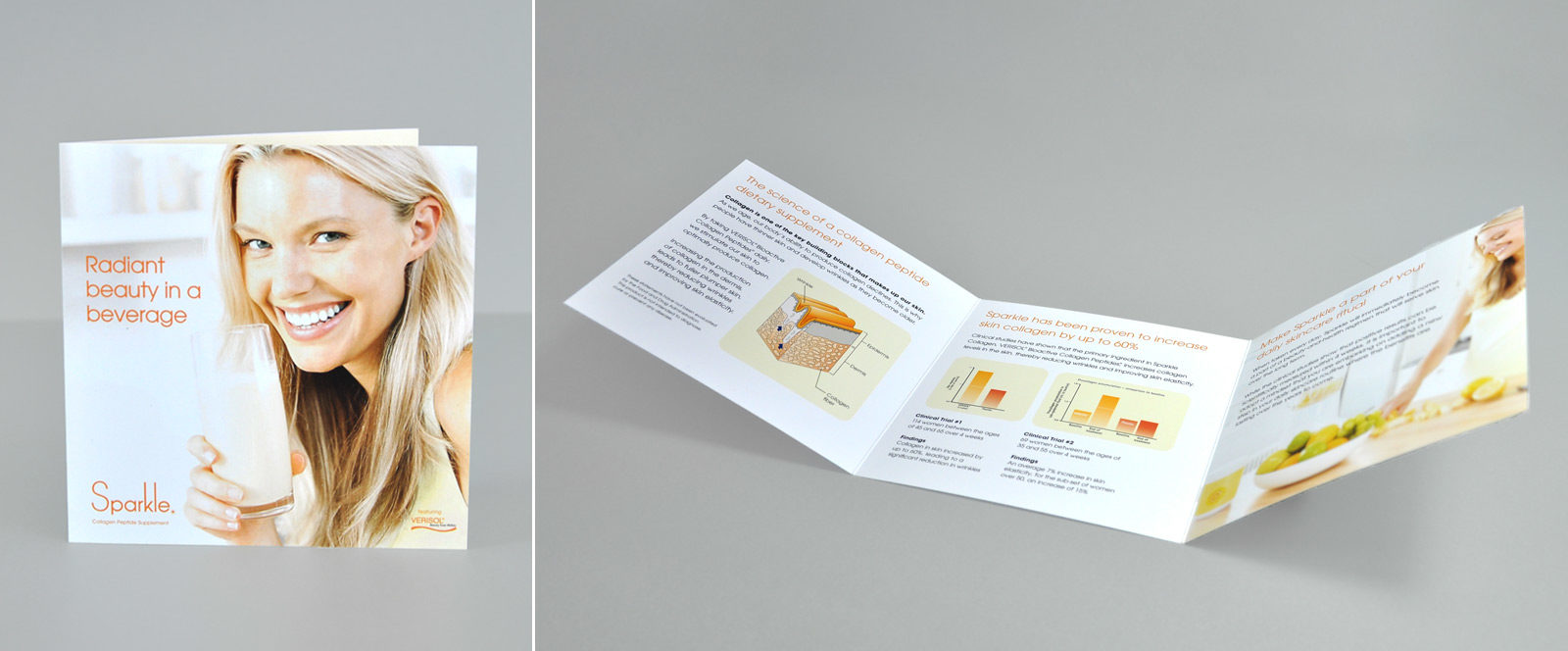 Recipe Booklet: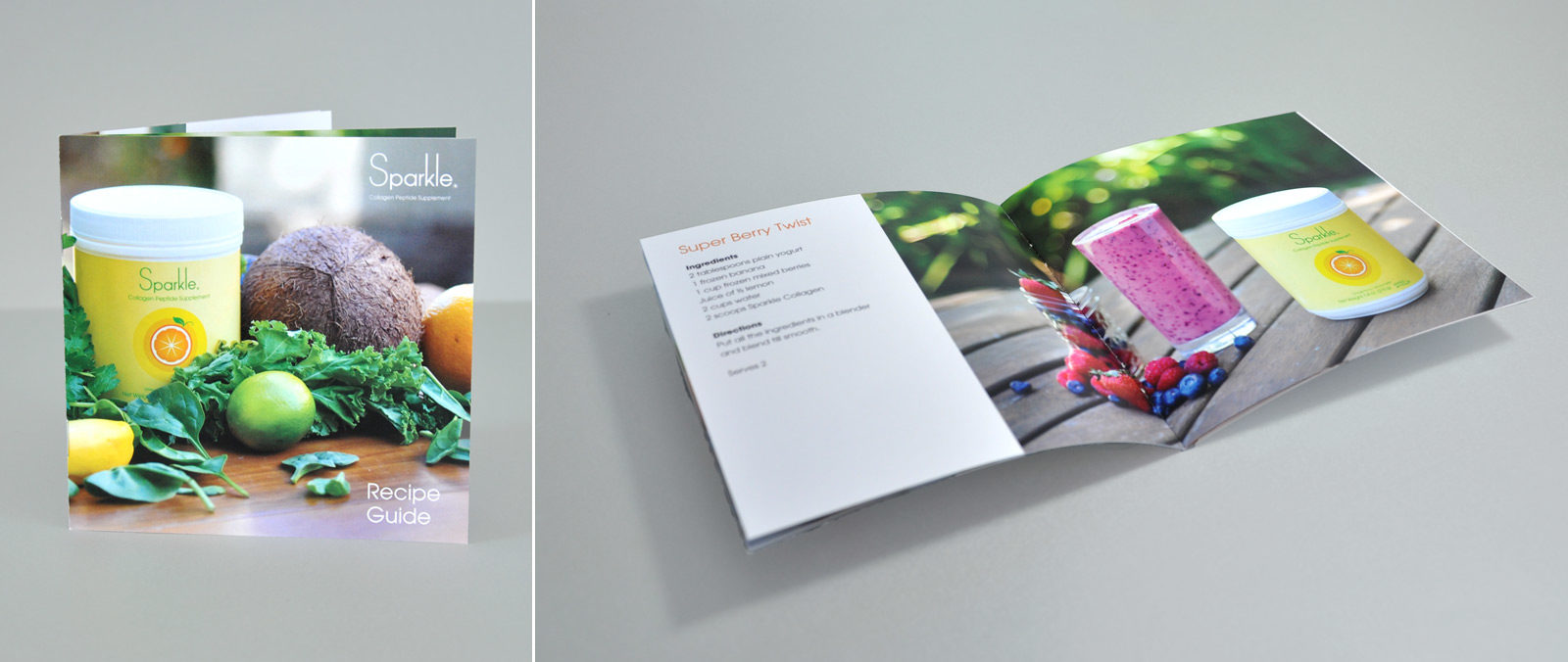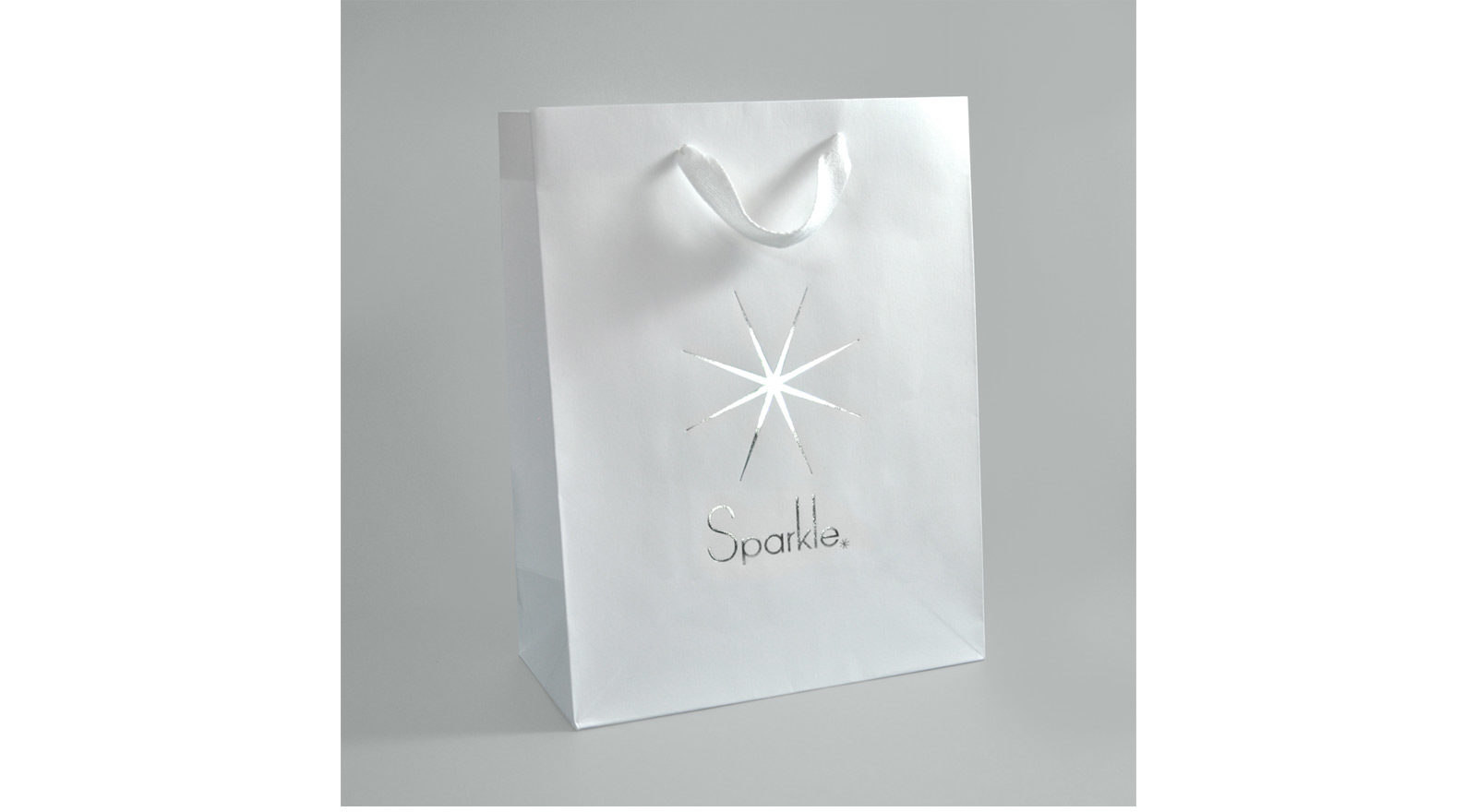 "Sparkle in 30 Ways" Facebook Campaign: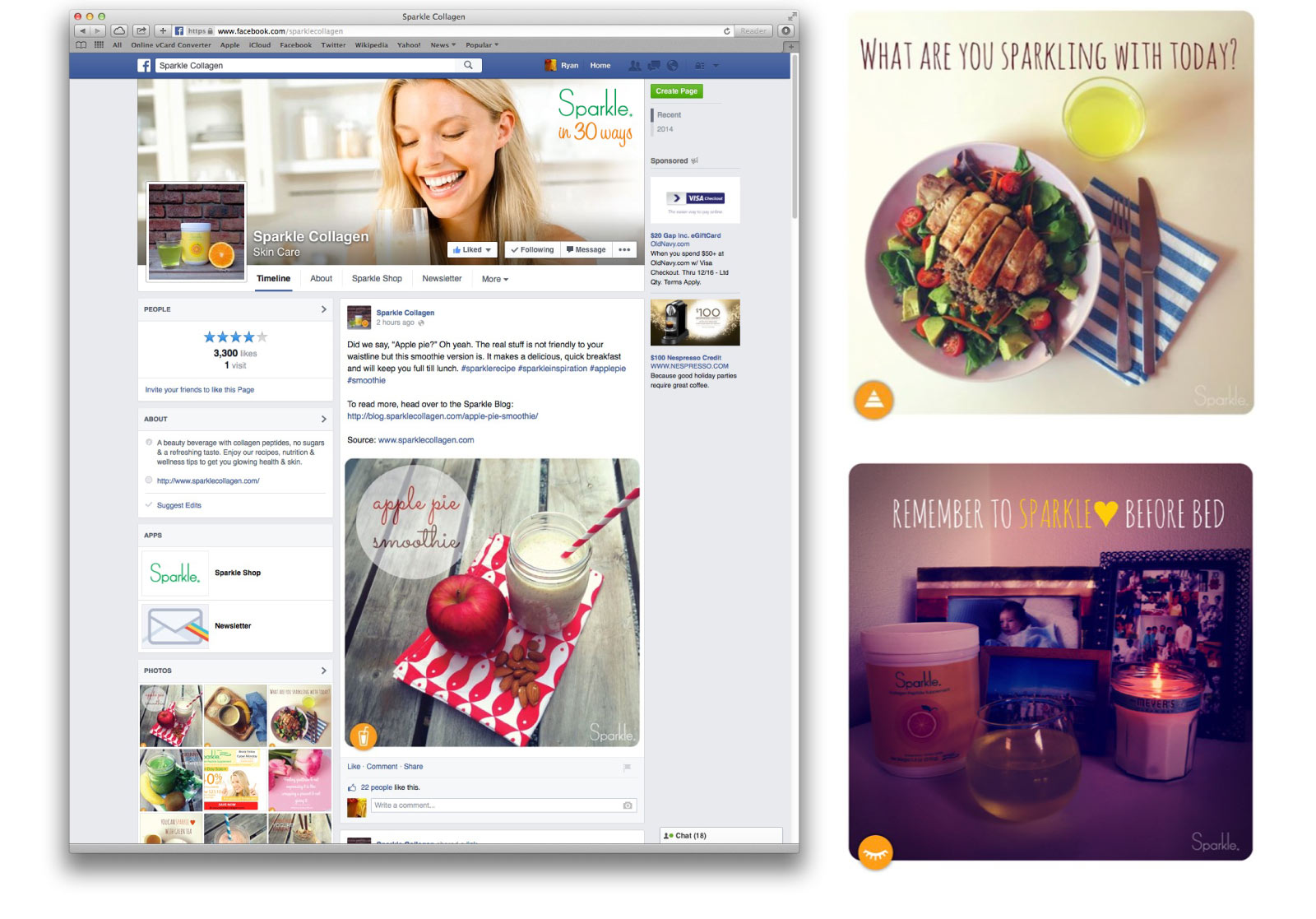 "SPARKLE IN 30 WAYS" EMAILER: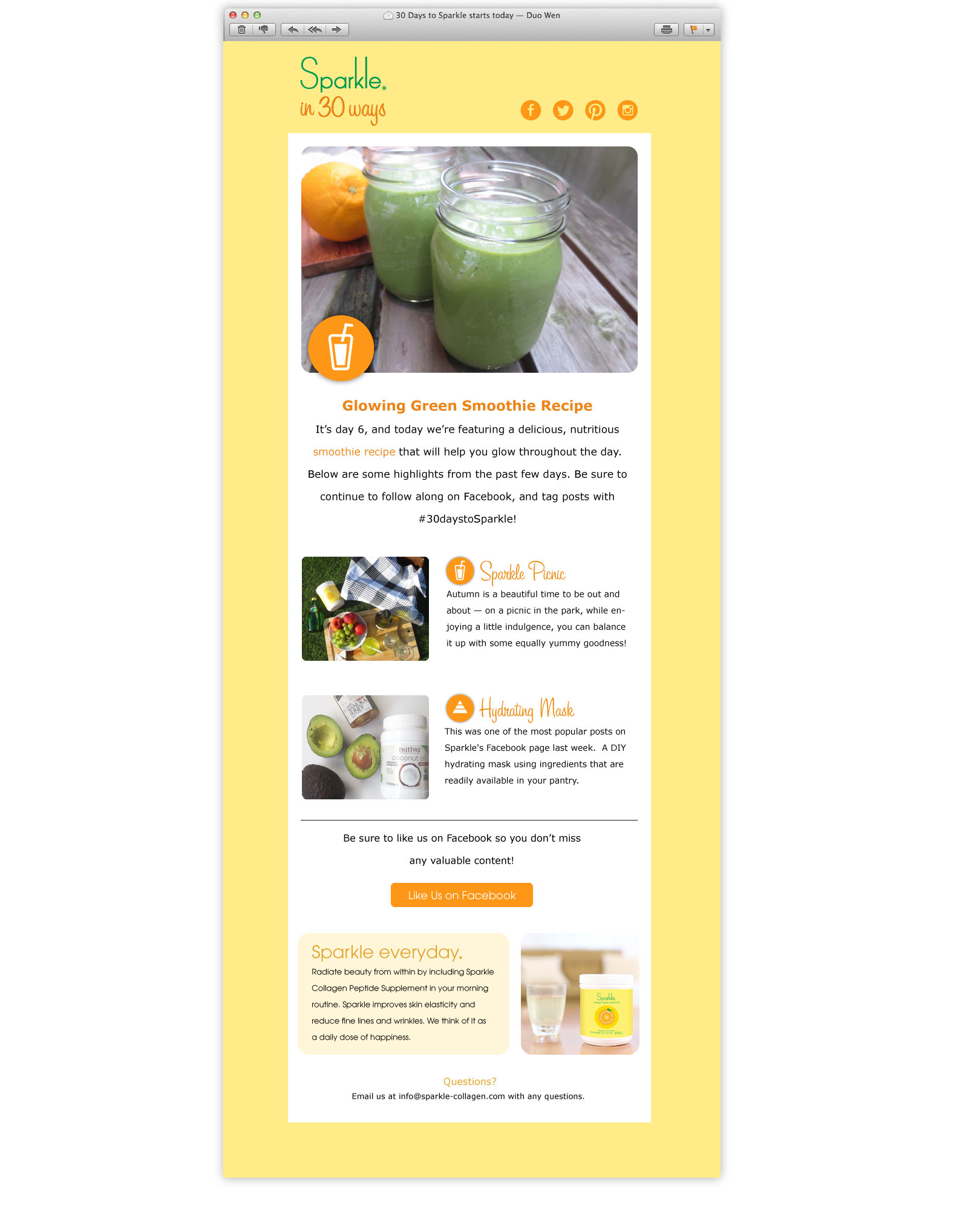 STRATEGIC ANALYSIS OF CUSTOMER PROFILES AND MARKET OPPORTUNITIES: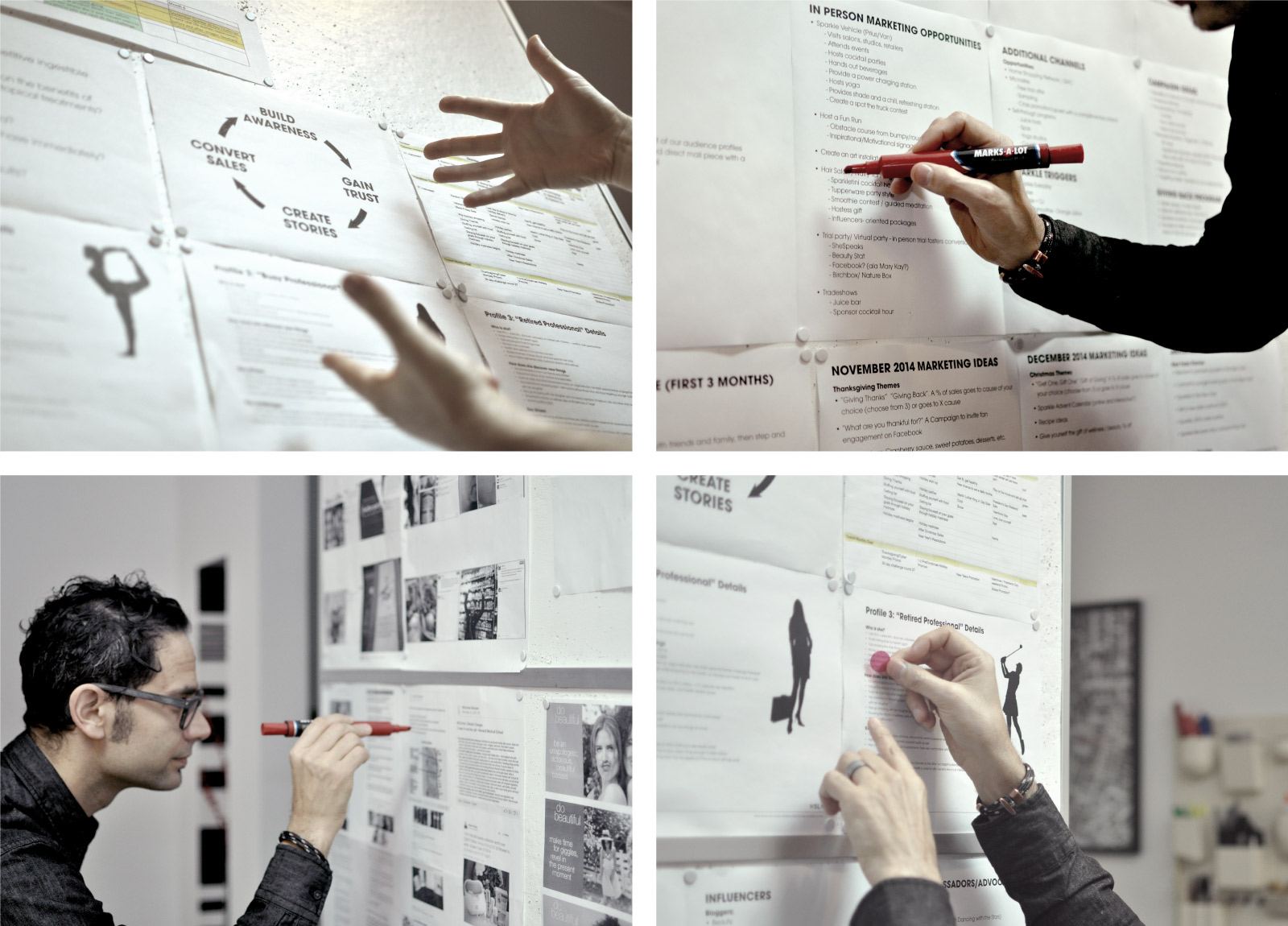 1. CHALLENGE
After years of selling other imported collagen supplements, Sparkle's founders set out to offer their own FDA-approved product. MSLK was excited by the opportunity to create something truly disruptive in the emerging market of ingestible beauty. Initially, the product would be sold online exclusively. As a result, a focused digital strategy and strong presence on social media was needed.
2. STRATEGY
Our competitive research revealed that most brands were positioned as impersonal supplements, creating an opportunity to take a more personable approach. We defined three customer profiles likely to be the most receptive to this product. Their needs and perspective would frame all decisions moving forward, including our first important decision: the name. We organized a collaborative naming workshop which yielded the name "Sparkle," chosen for its youthful and aspirational qualities. With the name in place, we defined a launch strategy that included promotions and social media content for the first few months in the market.
3. DESIGN
Visually, Sparkle conveys warmth and radiating beauty. The Sparkle starburst is at the center of all packaging and incorporated into illustrations of each product's flavor. MSLK led a video shoot, casting models representing our target audience. This was incorporated into a responsive, e-commerce website, showcasing how easily Sparkle fits into an everyday routine. To jumpstart their fan base, we helped Sparkle create an ad campaign on Facebook targeting brides-to-be. This ad drove users to a microsite that promoted the product as a vital addition to her preparation for the "big day." Most importantly, we gave Sparkle tools to create their own ongoing promotions and campaigns. The first campaign, "Sparkle in 30 Ways," included fun recipes, fitness and nutrition tips.
4. SUCCESS
Within the first three months of launching the product, Sparkle more than doubled its goals for fan engagement on Facebook. Their following steadily increases as Sparkle continues to offer valuable thought leadership about the benefits of collagen to its fans. As Sparkle's founder Derek O'Neil put it, "MSLK has been a valuable partner, helping build our brand layer by layer. The 'Sparkle in 30 Ways' campaign brought our brand voice to life and gave us a long-term communication strategy which has resonated with both consumers and retailers." Currently, Sparkle is expanding its product offering to include new flavors and dispensing methods. In addition, the Sparkle packaging has garnered attention in the design community, winning an American Package Design award in 2015.
SHARE PROJECT