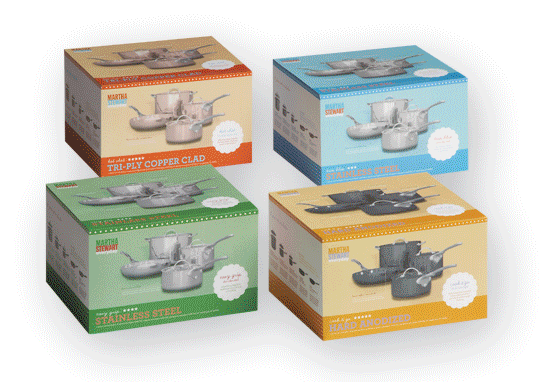 Retail Packaging Design that Stands Out
Packaging is the face of your brand. Even a tiny package must speak for your entire company in your absence. The shelves in the retail environment are increasingly cramped and have become a floor-to-ceiling battlefield. At a time when space is shrinking and the number of competitors is increasing, your package must stand out. MSLK, an award-winning packaging design agency, produces innovative, yet functional, retail packaging design solutions that rise above competitors' products.
Our agency understands brand hierarchies and how to translate them into product lines. Systems created properly will not only distinguish individual products and features; they also work to unify the brand as a whole. Our design solutions draw consumers in from across the room, distinguish lines as consumers approach, and differentiate individual features when the product is picked up.
Beautiful, yet Functional, Award-winning Packaging Designs
Packaging must go beyond aesthetics and encompass functionality as well as eco-friendly initiatives. We consider all four steps of a product's lifecycle – raw materials and energy sourcing, manufacturing and distribution, use, and it's end of life. Our consideration of this entire process is what sets us apart as an award-winning packaging design agency.
At idea conception, we consider raw materials that custom-fit the character of the product but leave the least amount of impact on the environment.. Design affects the stability of merchandise and MSLK carefully selects materials that protect your ingredients. This is especially true for the beauty industry. Beauty goes beyond cosmetic solutions; it must also preserve the chemical composition of the product inside.
Secondly, MSLK creates structurally sound packaging that minimizes the potential damage that can occur during transportation and distribution. We understand that replacing damaged items can accumulate costs far greater than the savings achieved with sustainable efforts; therefore, we strive to create the most cost-effective, yet functional, retail packaging design solutions.
During the third phase, we focus on consumer interaction with the product during usage and aim to create a positive experience. Award-winning packaging designs not only stand out on the shelves of the retail environment, but also fit into the home of consumers once purchased. MSLK uses innovative thinking and looks beyond the retail shelves; even the smallest details such as product dispensing contribute to consumer interaction.
At the end of a product's life, MSLK considers the possibility of protecting raw materials via recycling, repurposing, refilling, or creating items that consumers want to hold on to as a keepsake. Good design should evoke a lifestyle while being eco-friendly.
Packaging that Evokes Desire
We have had the pleasure of designing packages for clients such as: MOP Modern Organic Products, Rusk, Martha Stewart Living, Tumi luggage, and Wigwam Mills. In fact, we have been honored for excellence in design for our work with Wigwam, including an American Graphic Design Award in 2008. Whether it be packaging for the fashion industry, beauty packaging designs, or any retail product out in the market, MSLK is equipped to take on the challenge.
Physical appearances certainly do matter in the retail business and packaging must be as good, if not better, than what's inside. Great design will create desire among a myriad of competitive challenges. Let MSLK assist you in becoming that desirable product.